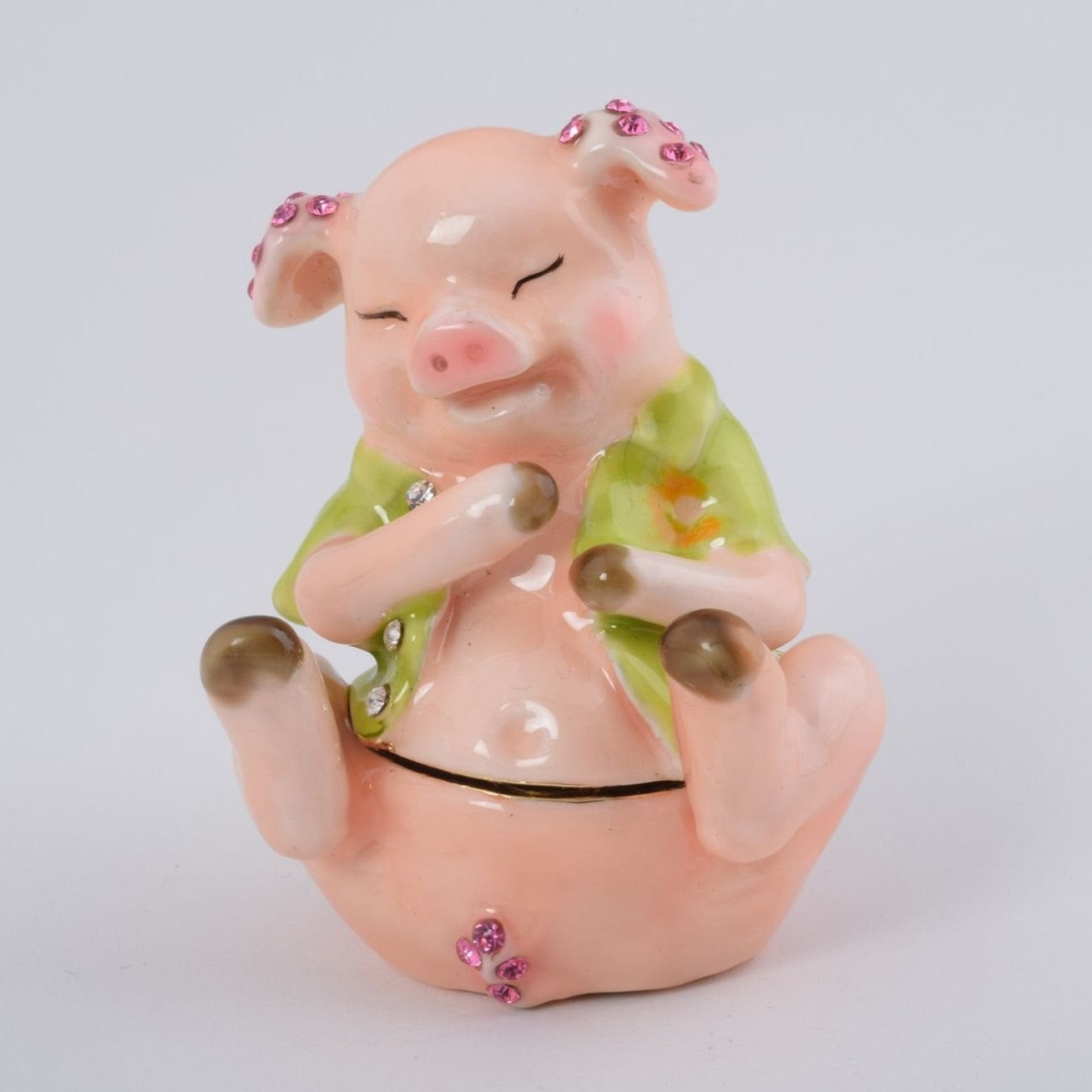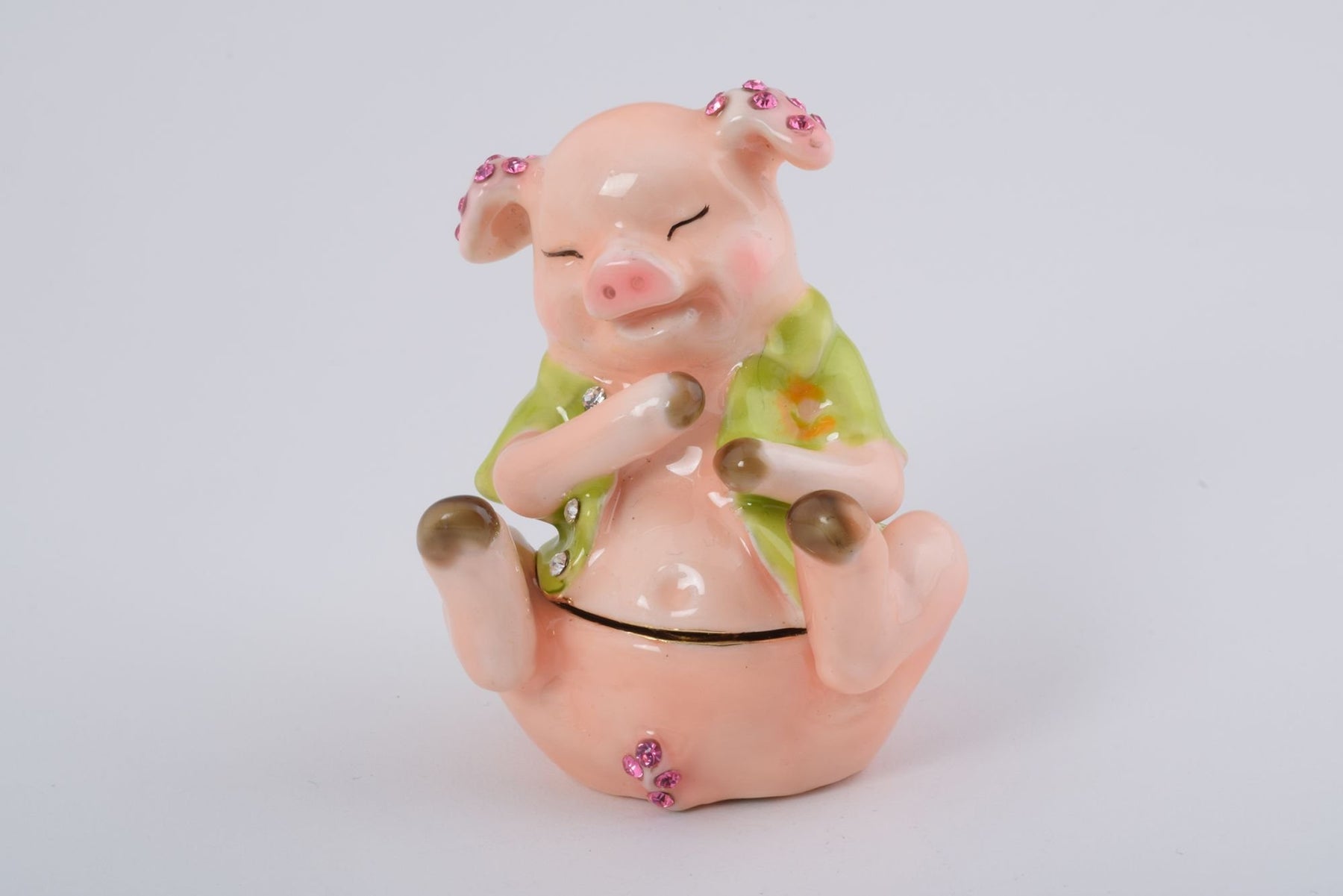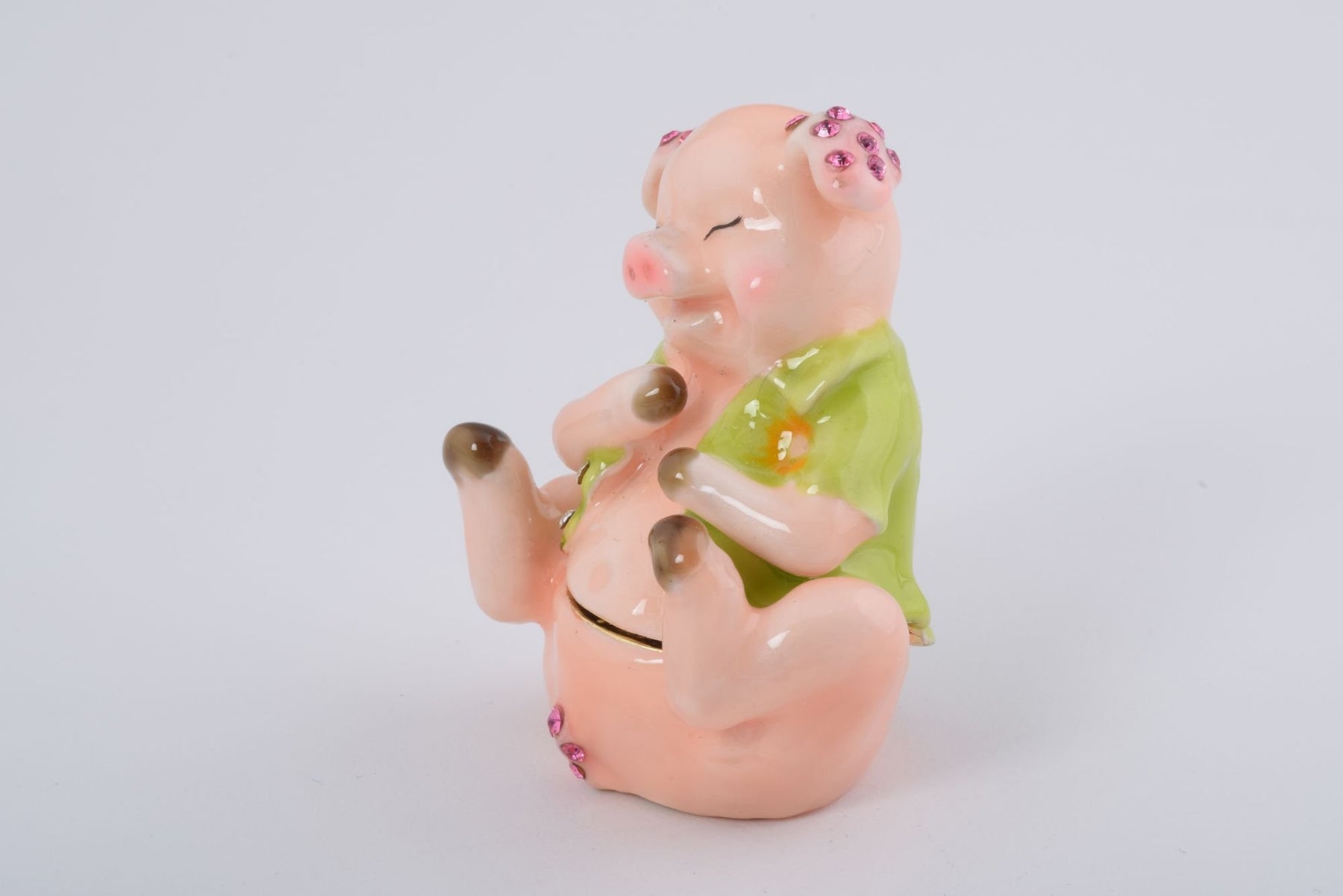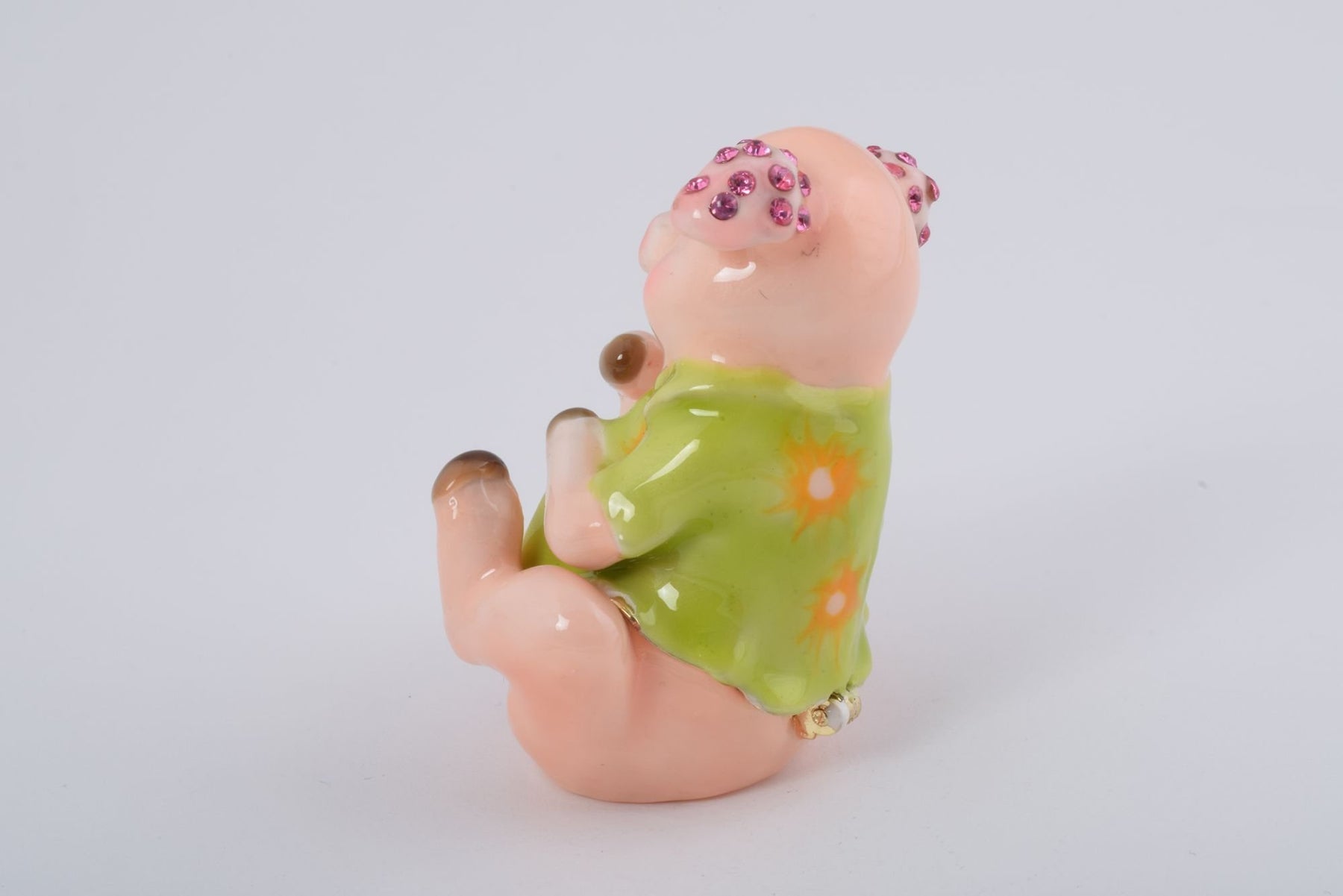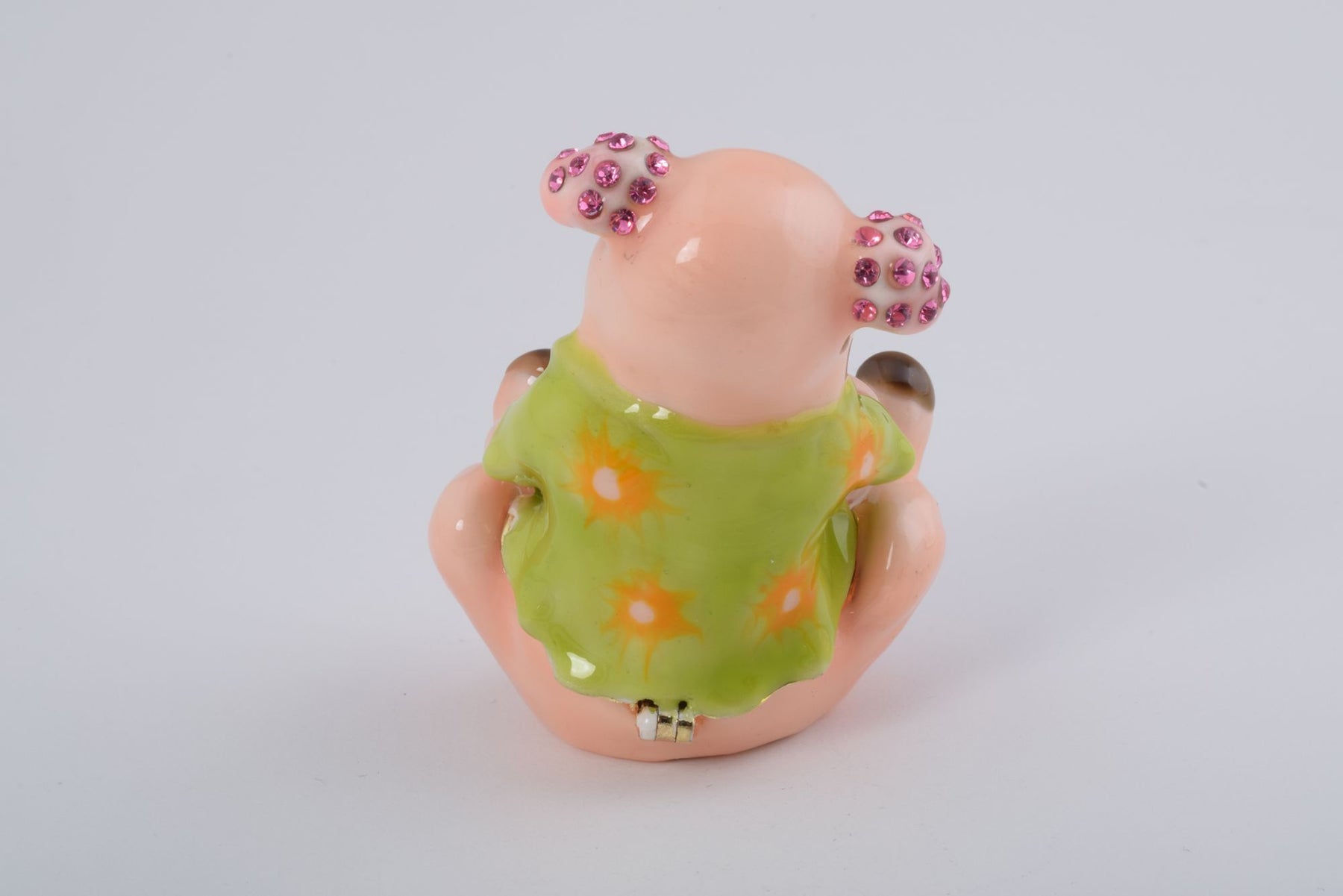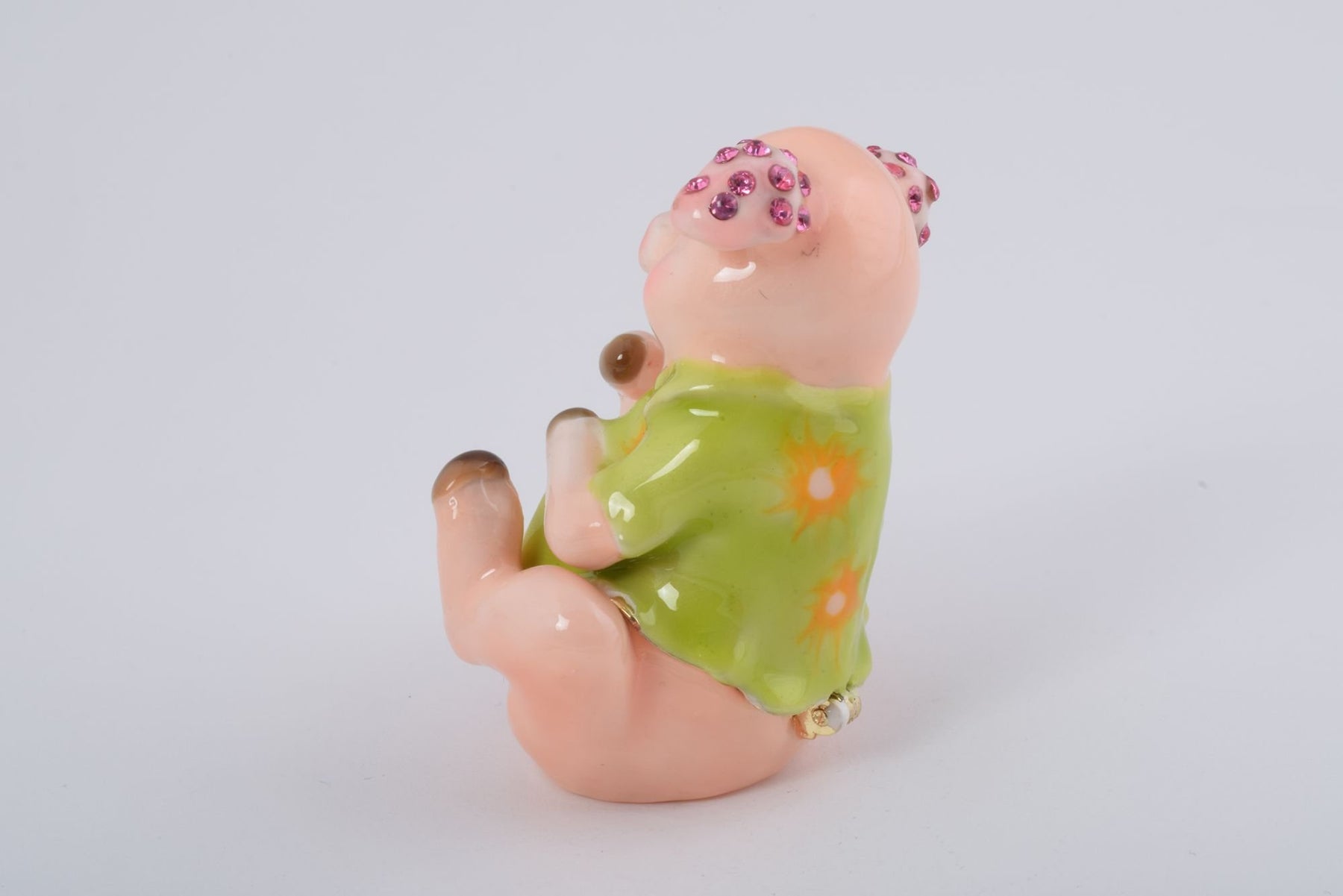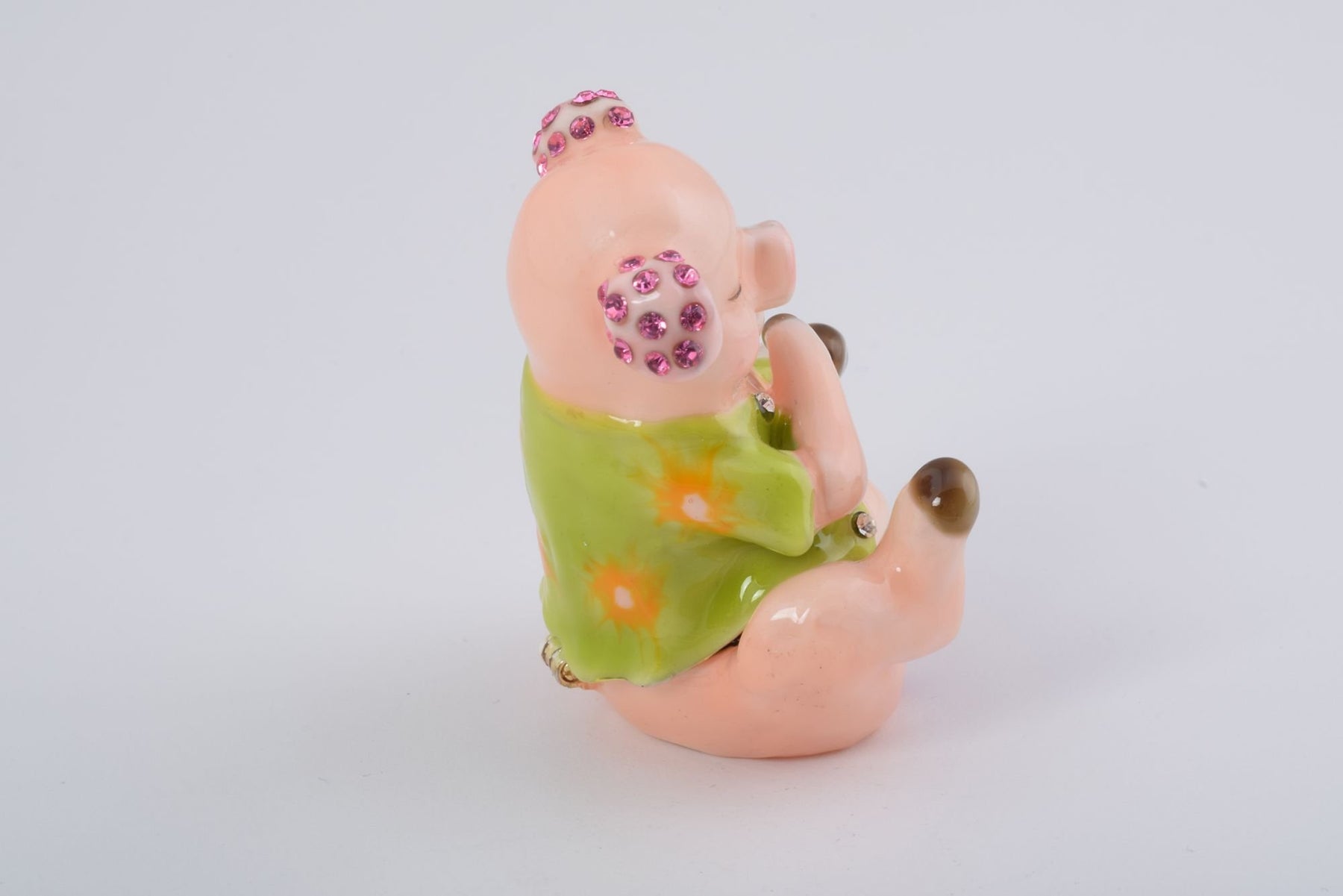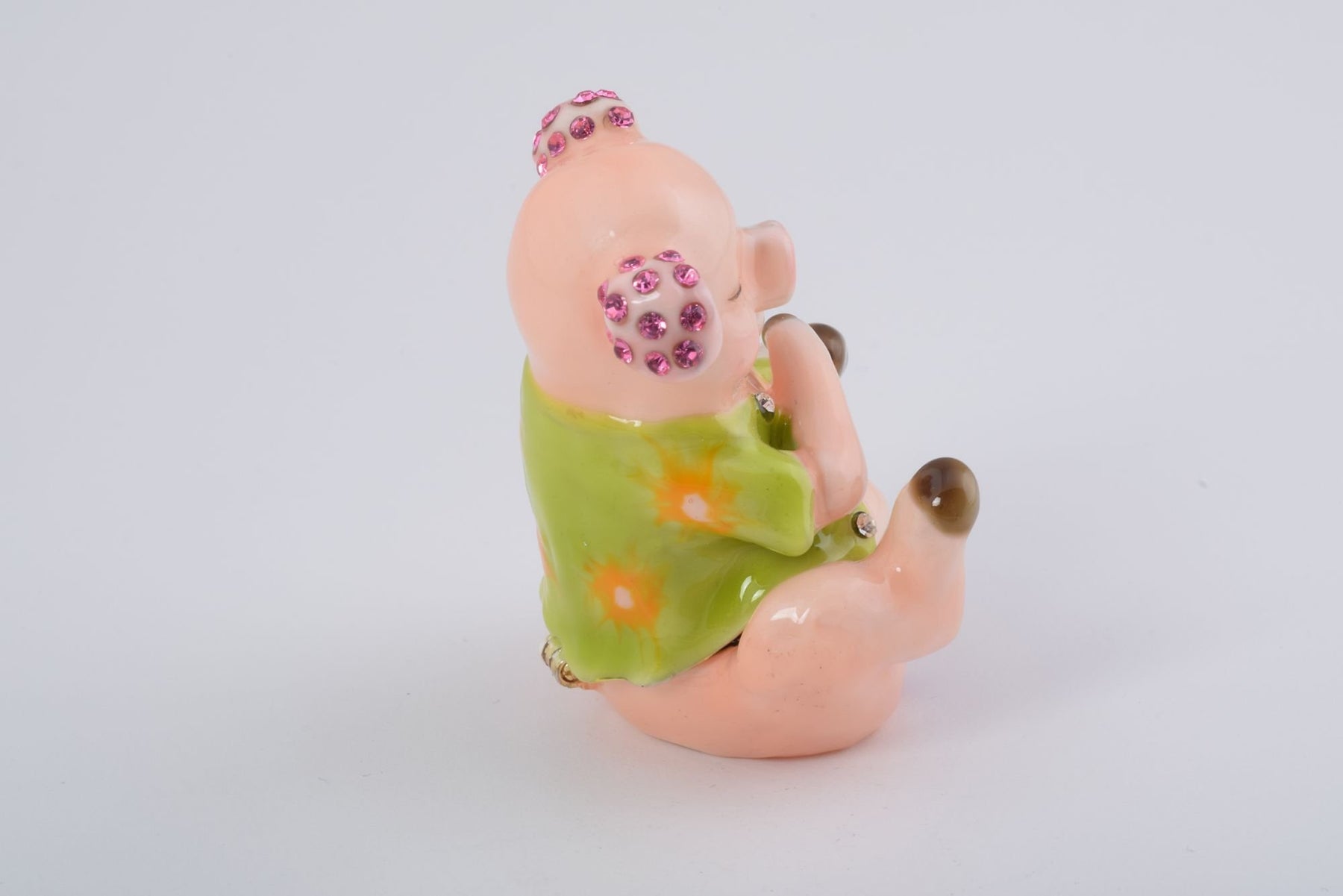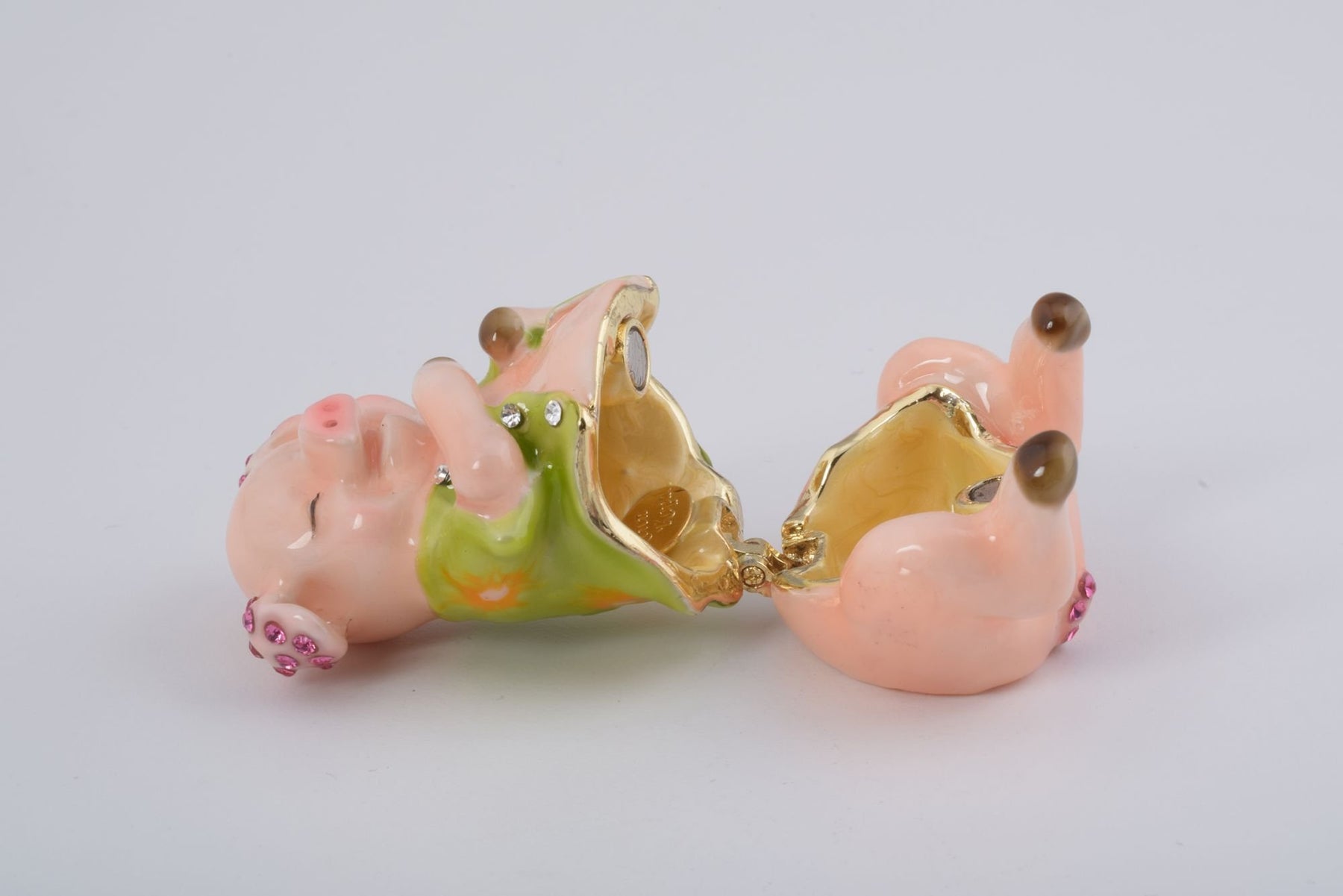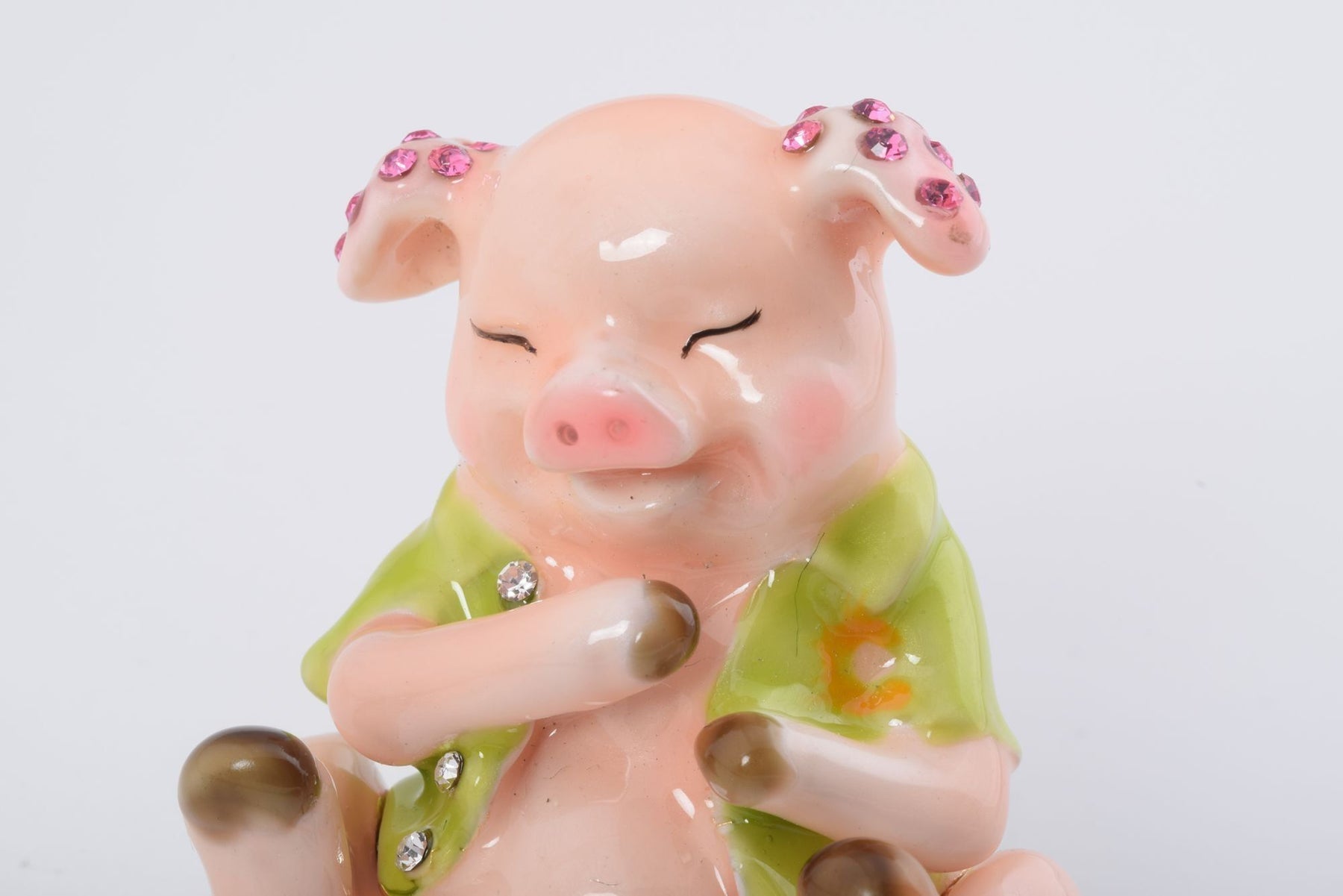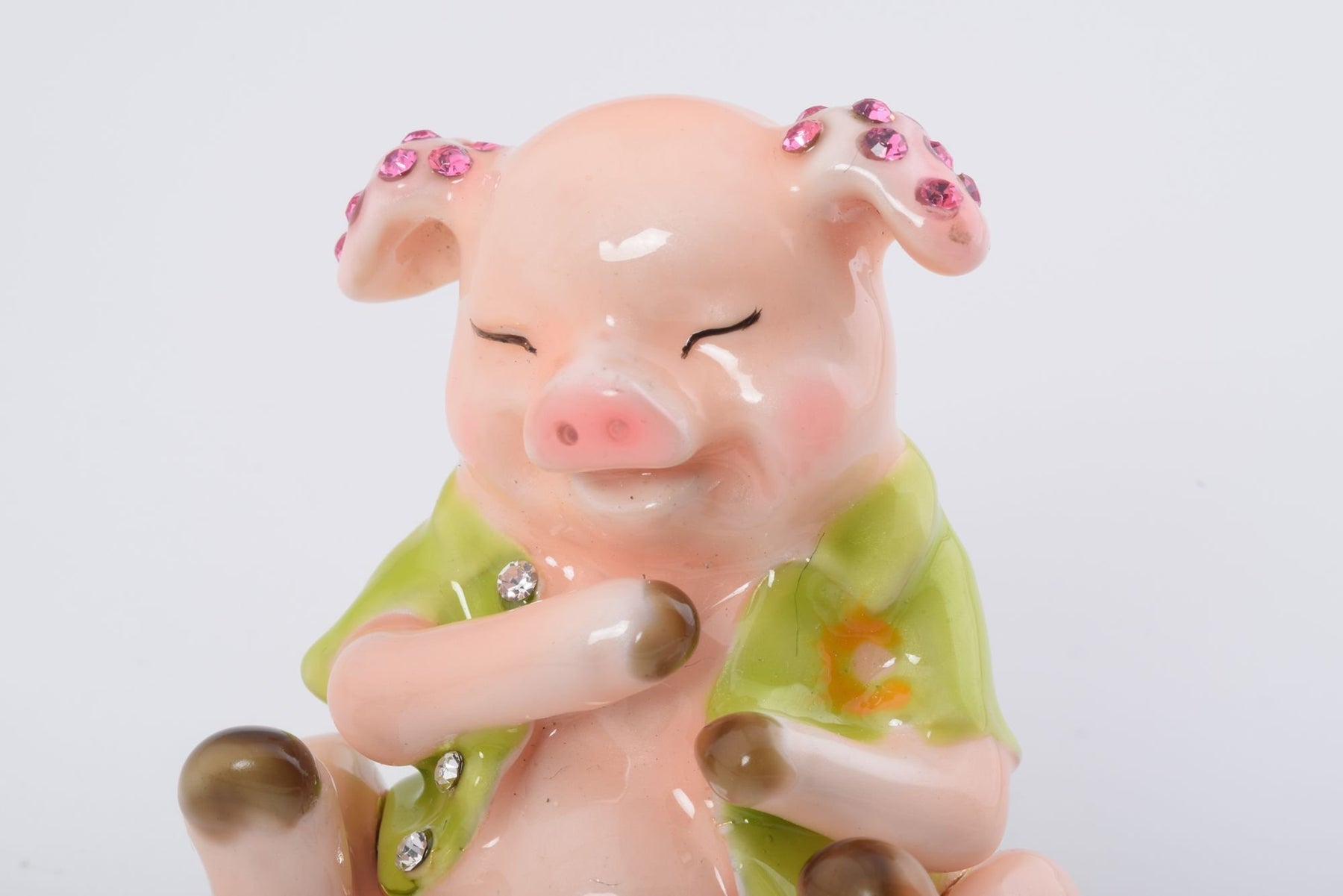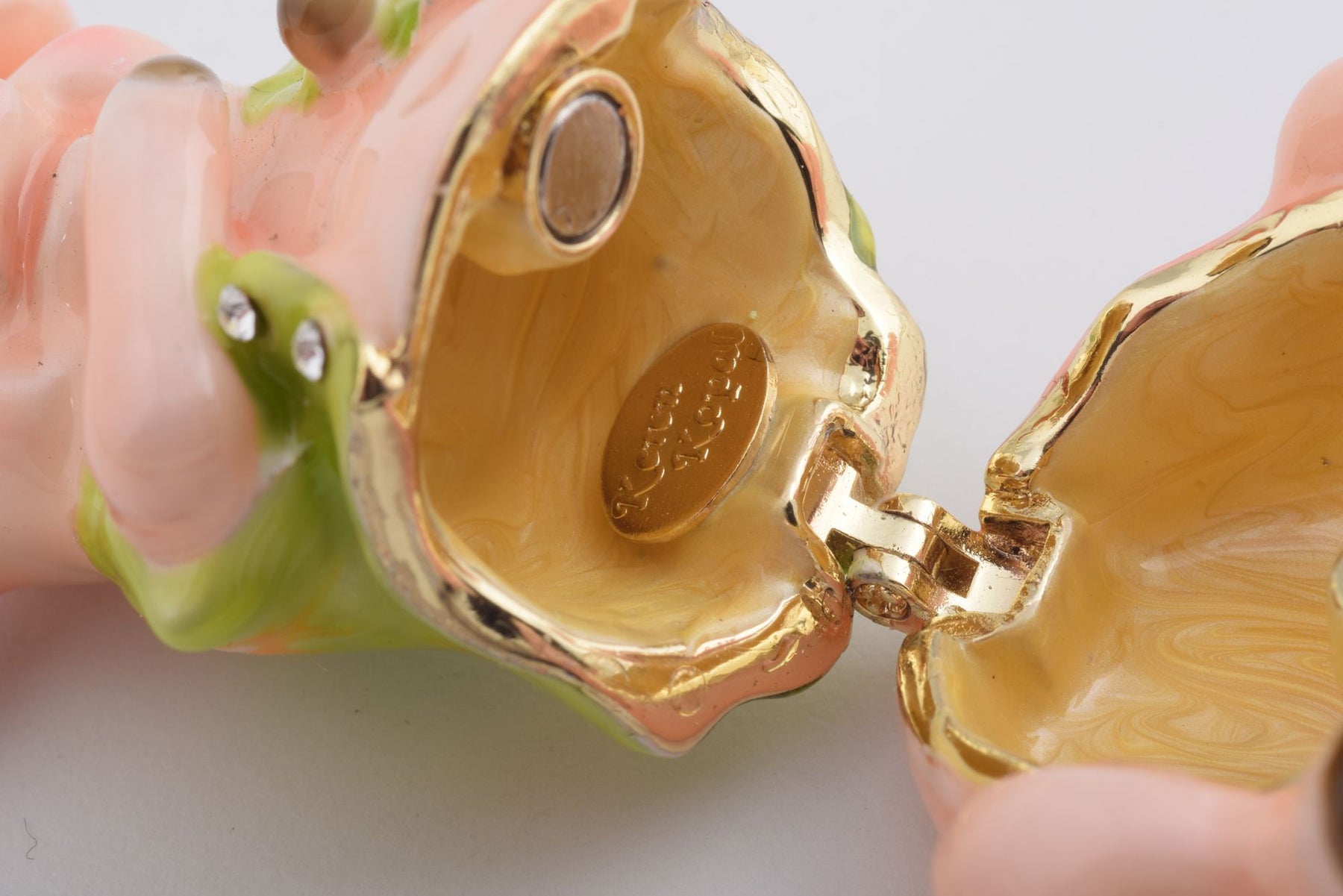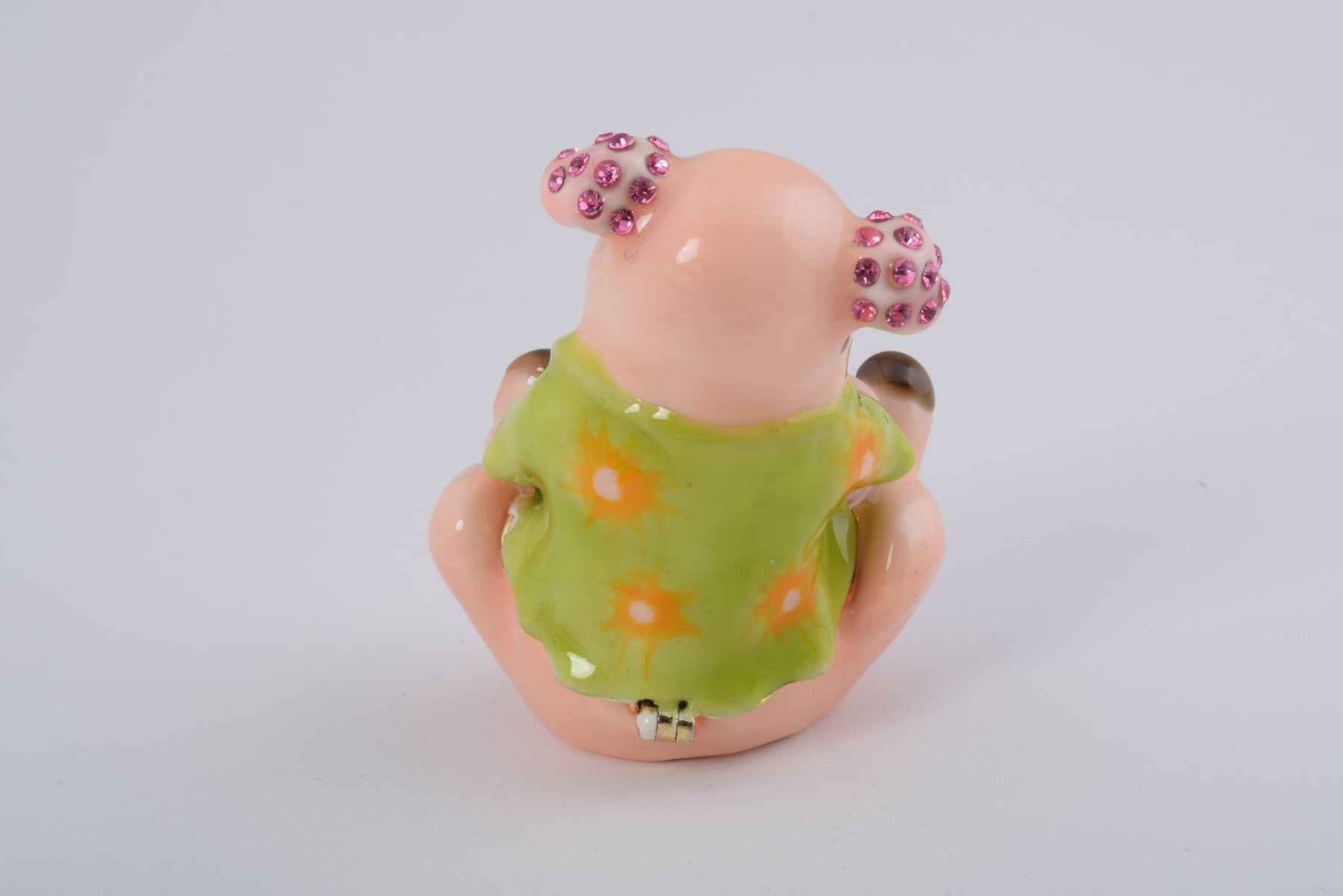 Zodiac Pig
Enamel Painted Trinket Box Decorated with Austrian Crystals
An enchanting handmade Zodiac Pig Trinket Box.
This piece is a unique one of a kind piece made for art lovers who get inspired by beautiful things.
Item Size:
Centimeters : H 5 x W 3.2 x L 3.7
Inches : H 1.9 x W 1.2 x L 1.4
• The piece has an imprinted stamp on the inside.
• Plated with 925 Silver.
• Each crystal is handpicked and artistically placed on the piece
• The trinket box has a magnetic fastener to secure the closure.
• The item is shipped in an elegant black box.
• The item is painted by hand using a unique procedure that combines a distinctive enamel technique inlaid with Austrian crystals.
The Chinese Zodiac, known as Sheng Xiao, is based on a twelve year cycle, each year in that cycle related to an animal sign. These animal signs are the rat, ox, tiger, rabbit, dragon, snake, horse, ram, monkey, rooster, dog and pig. It is calculated according to Chinese lunar calendar.