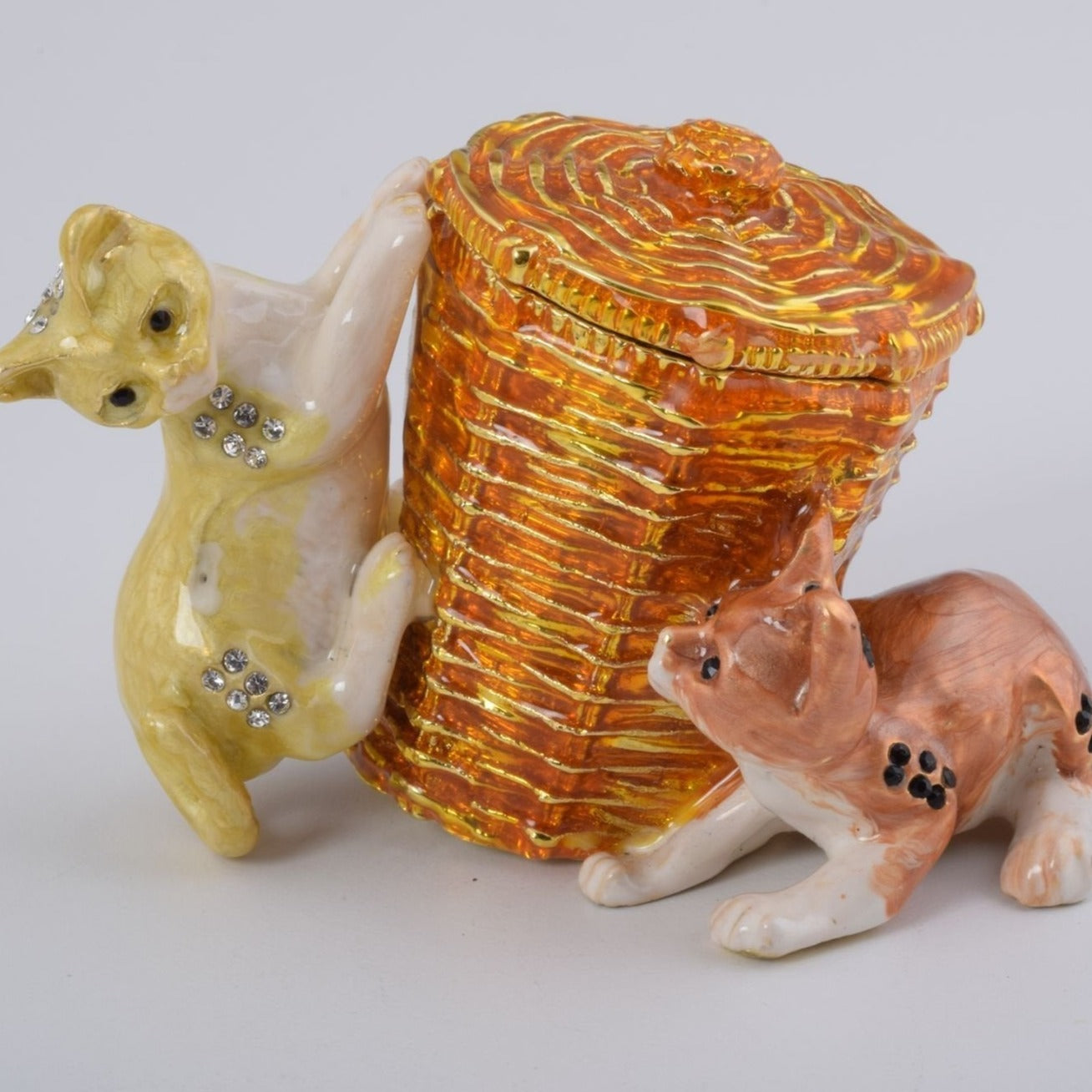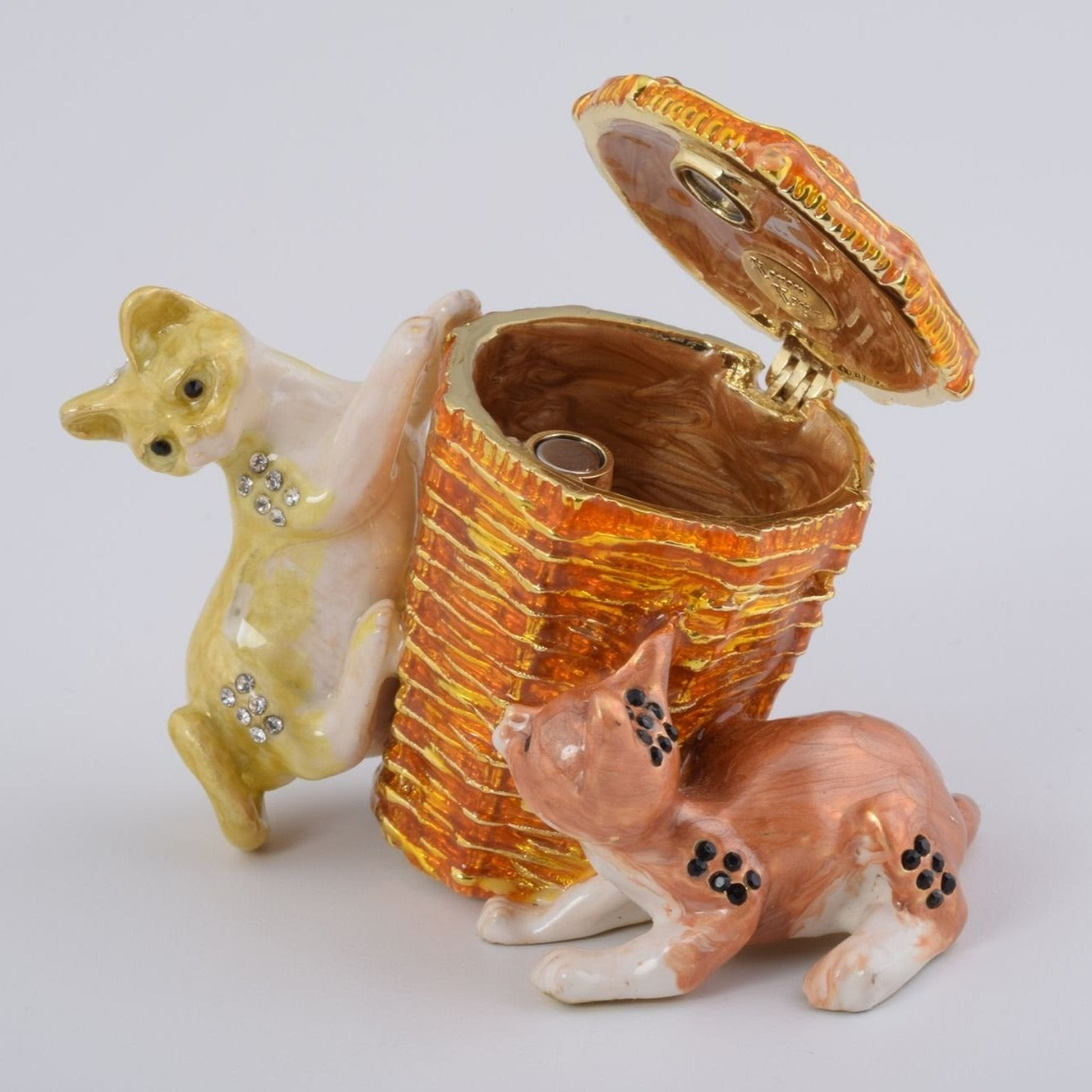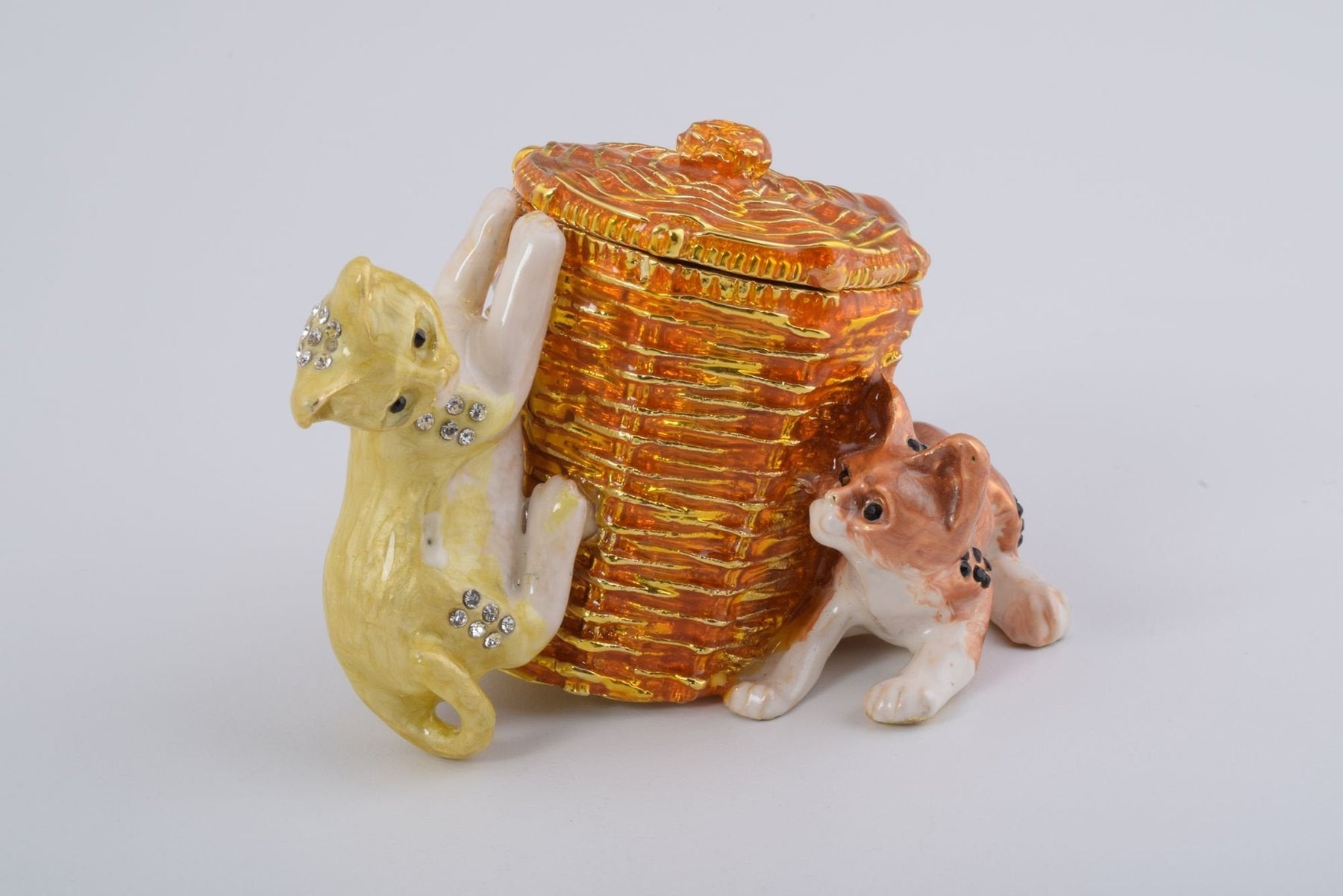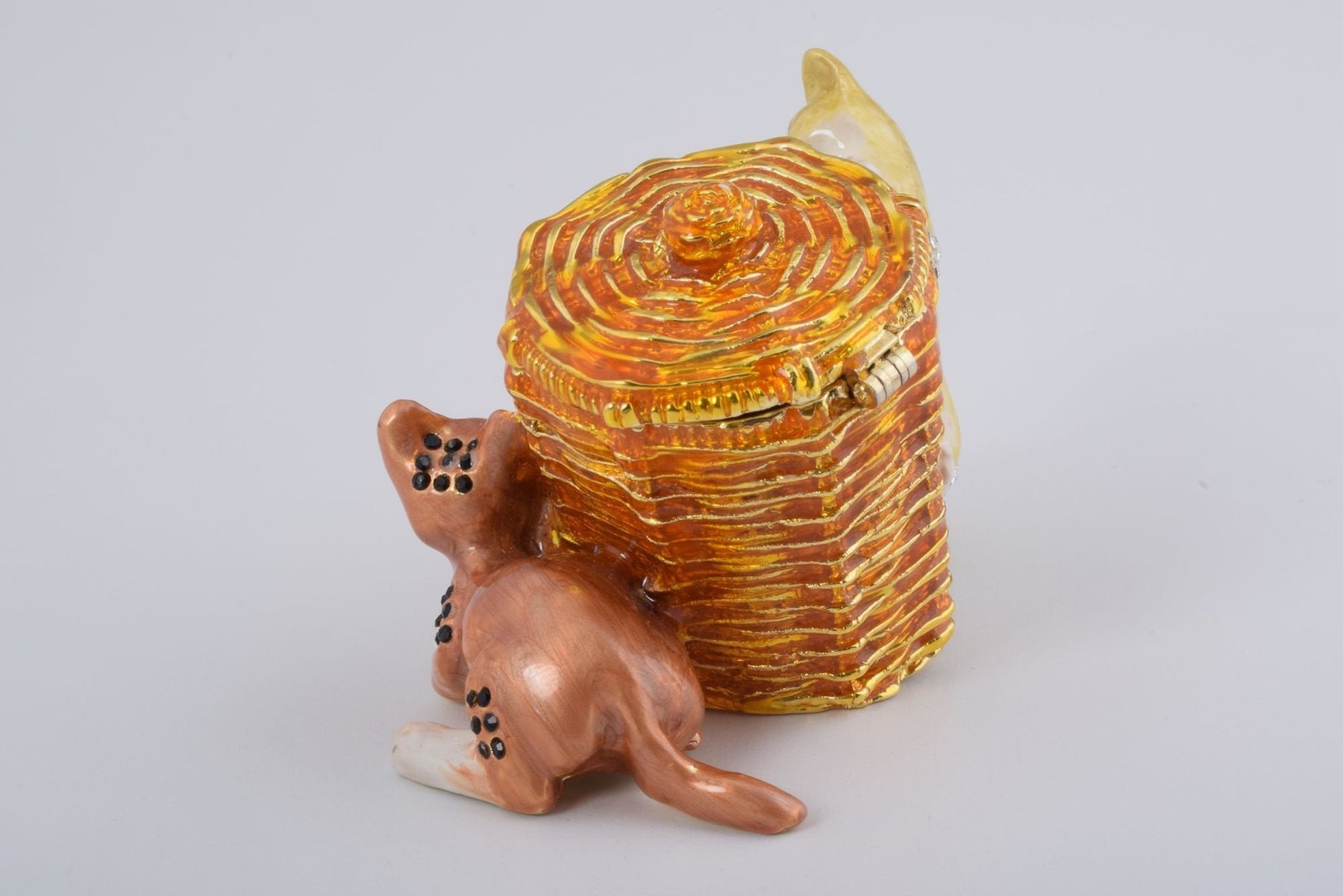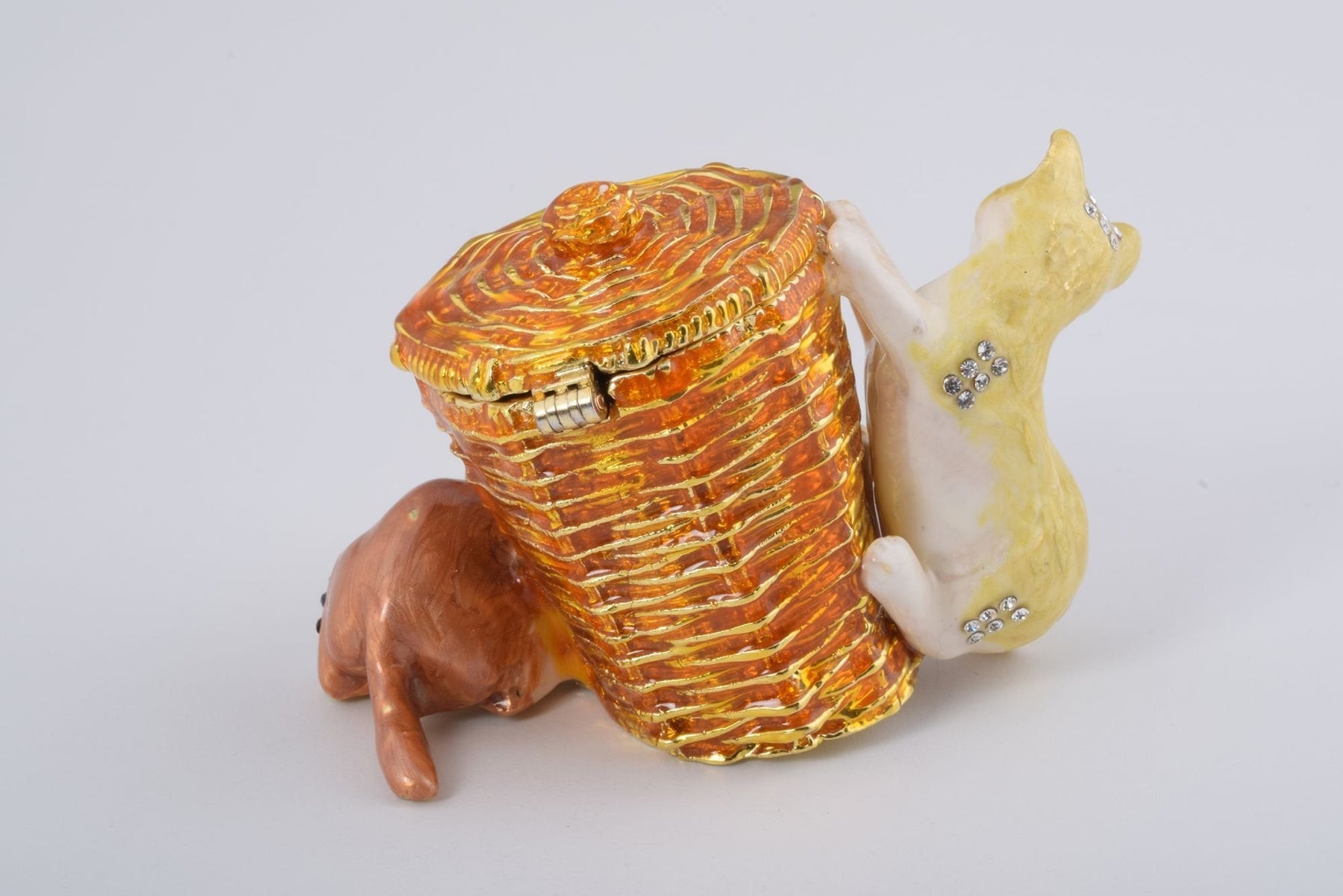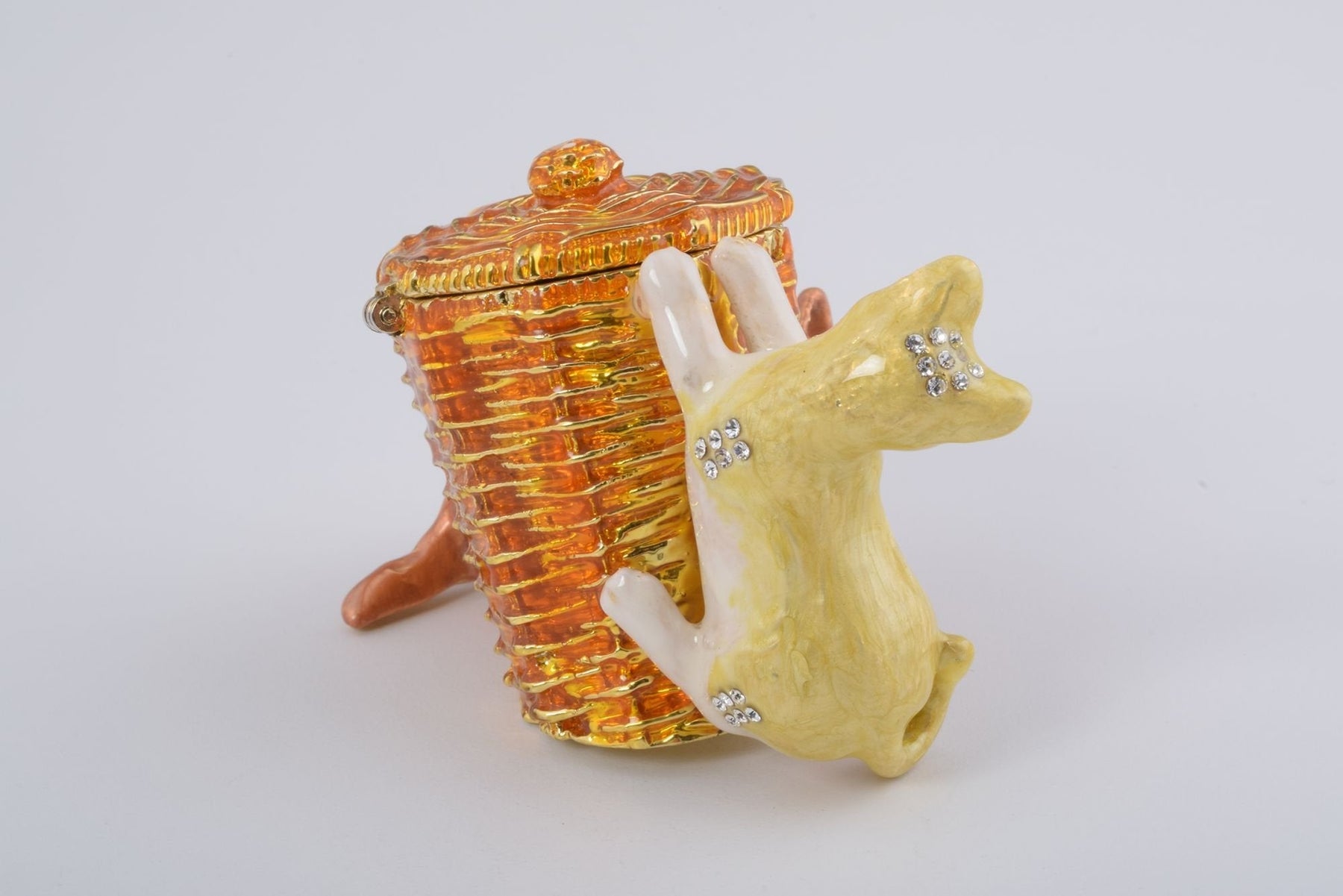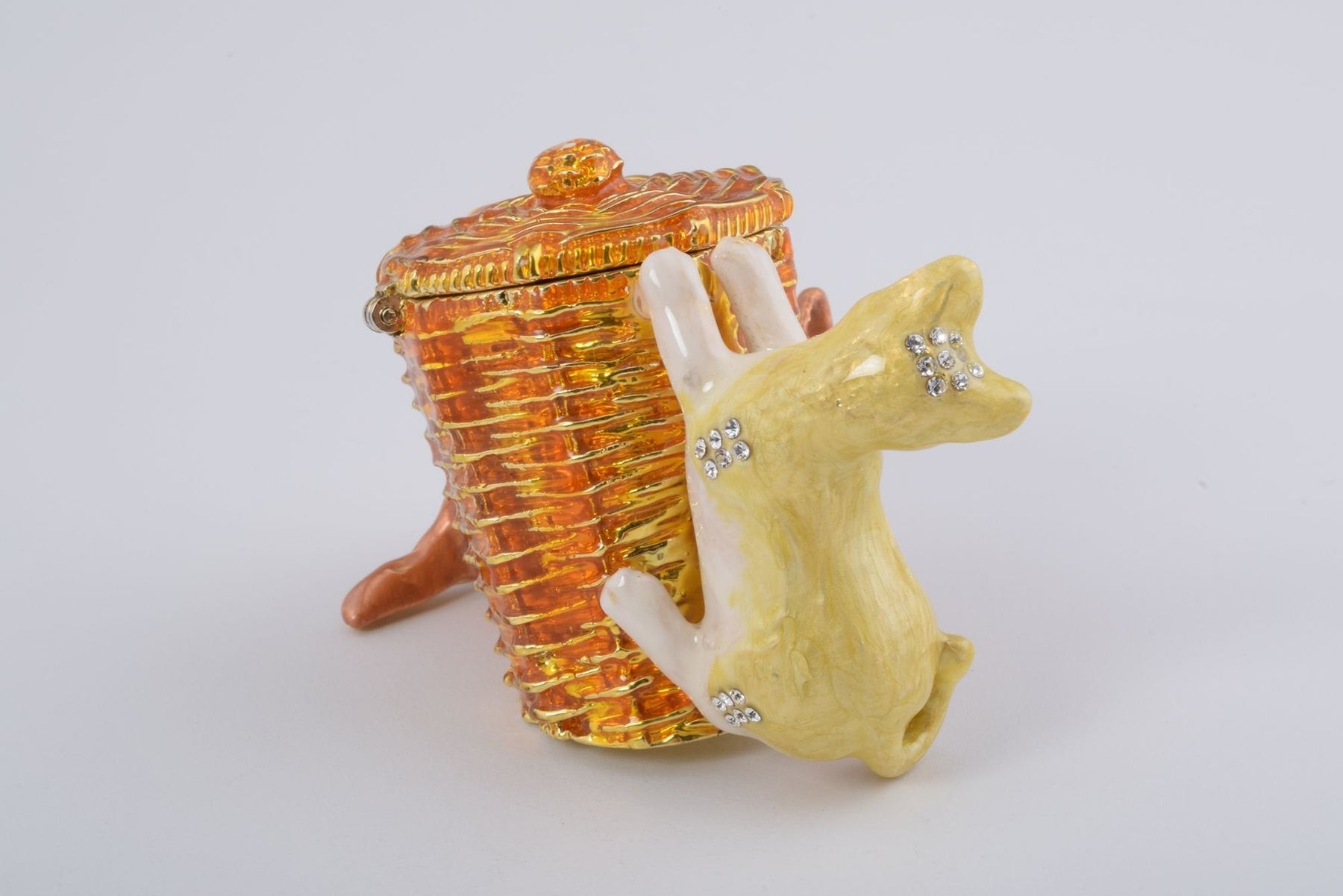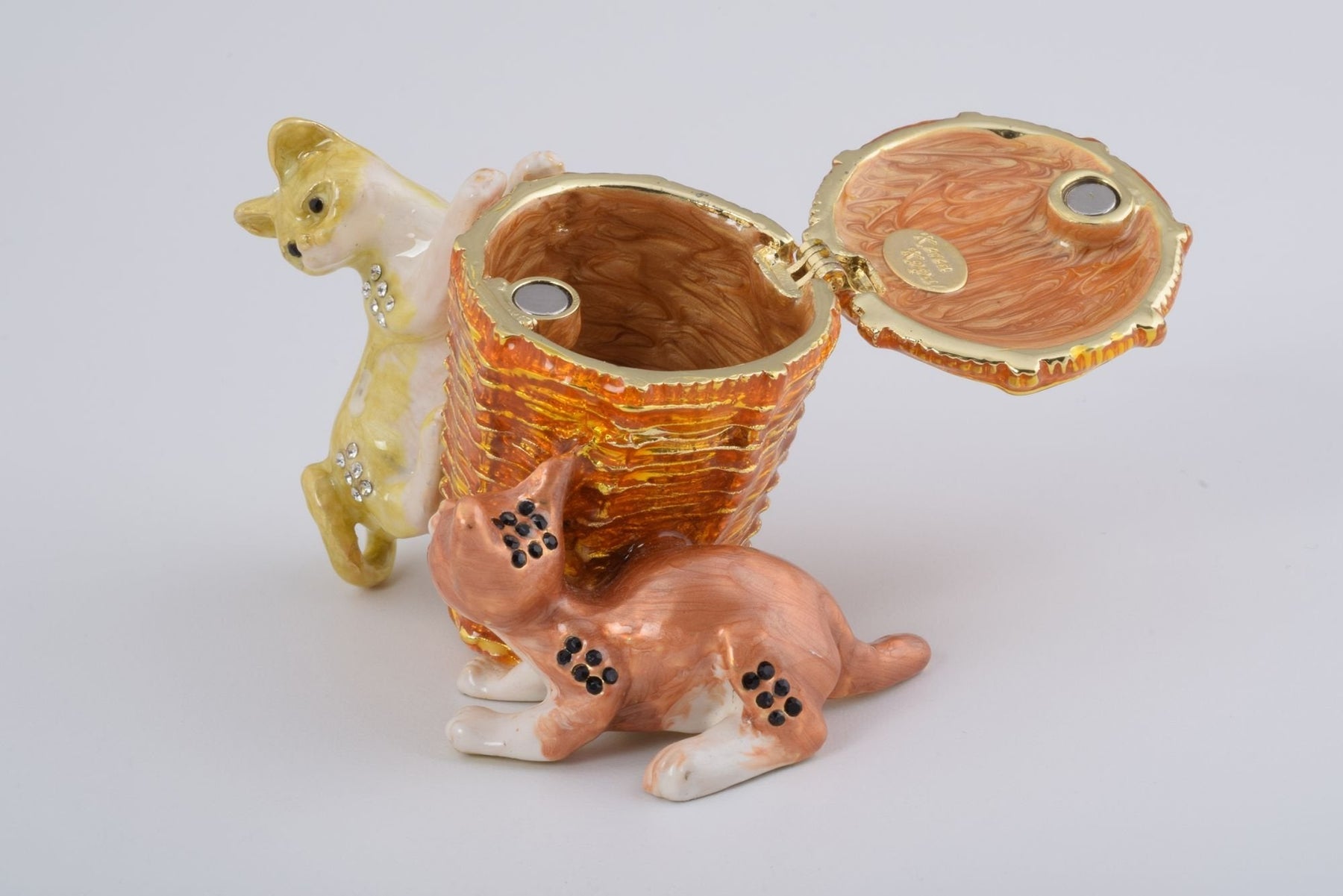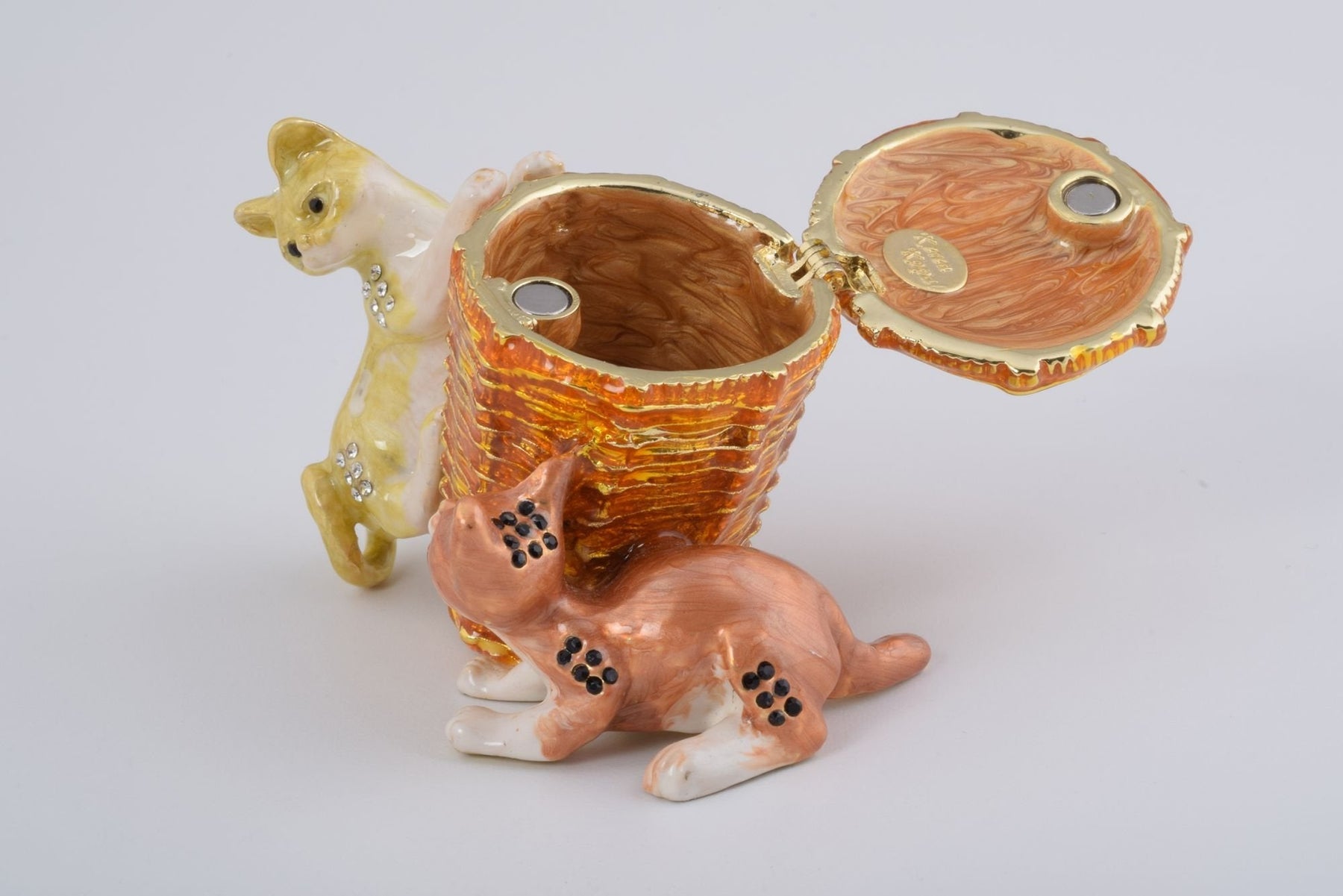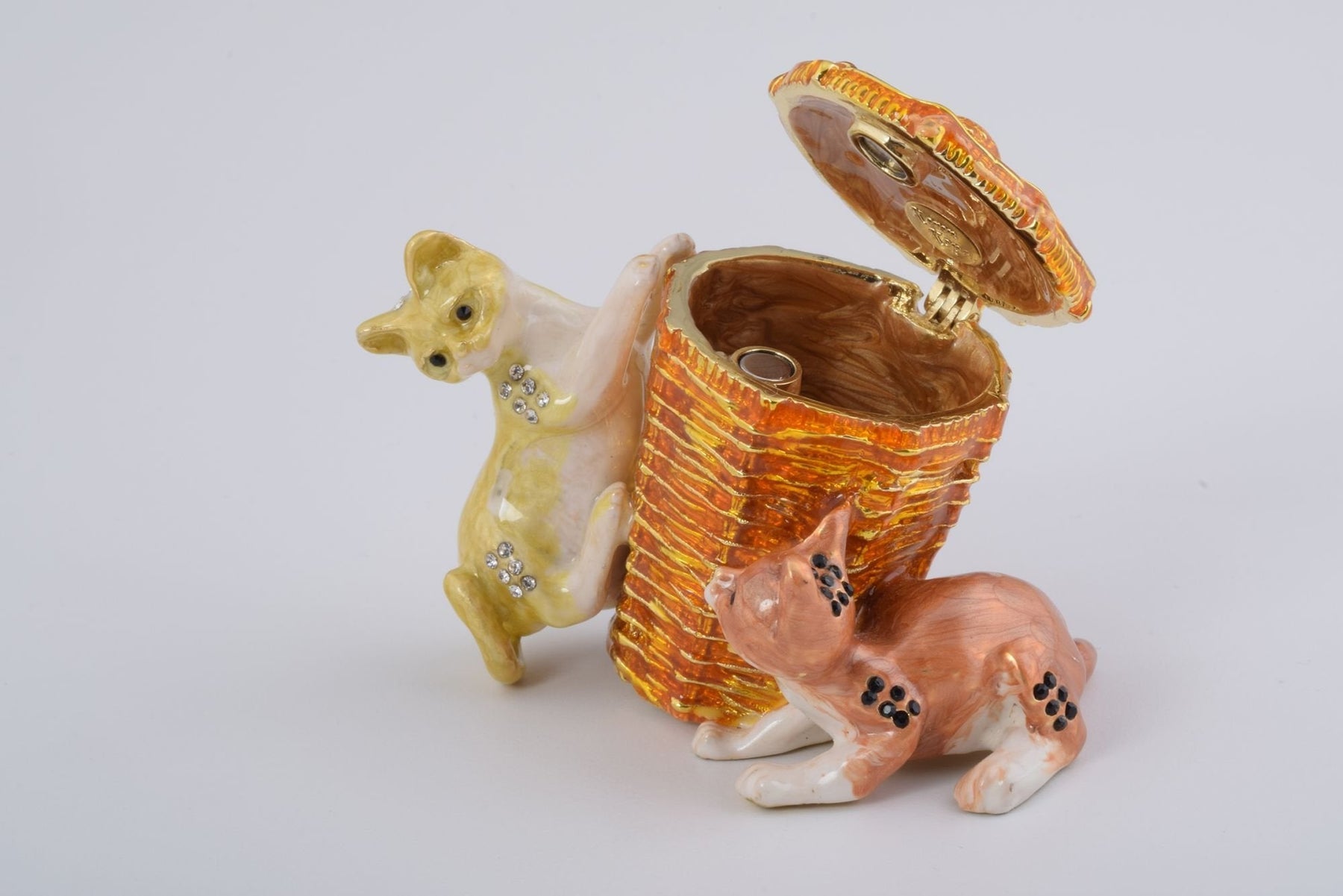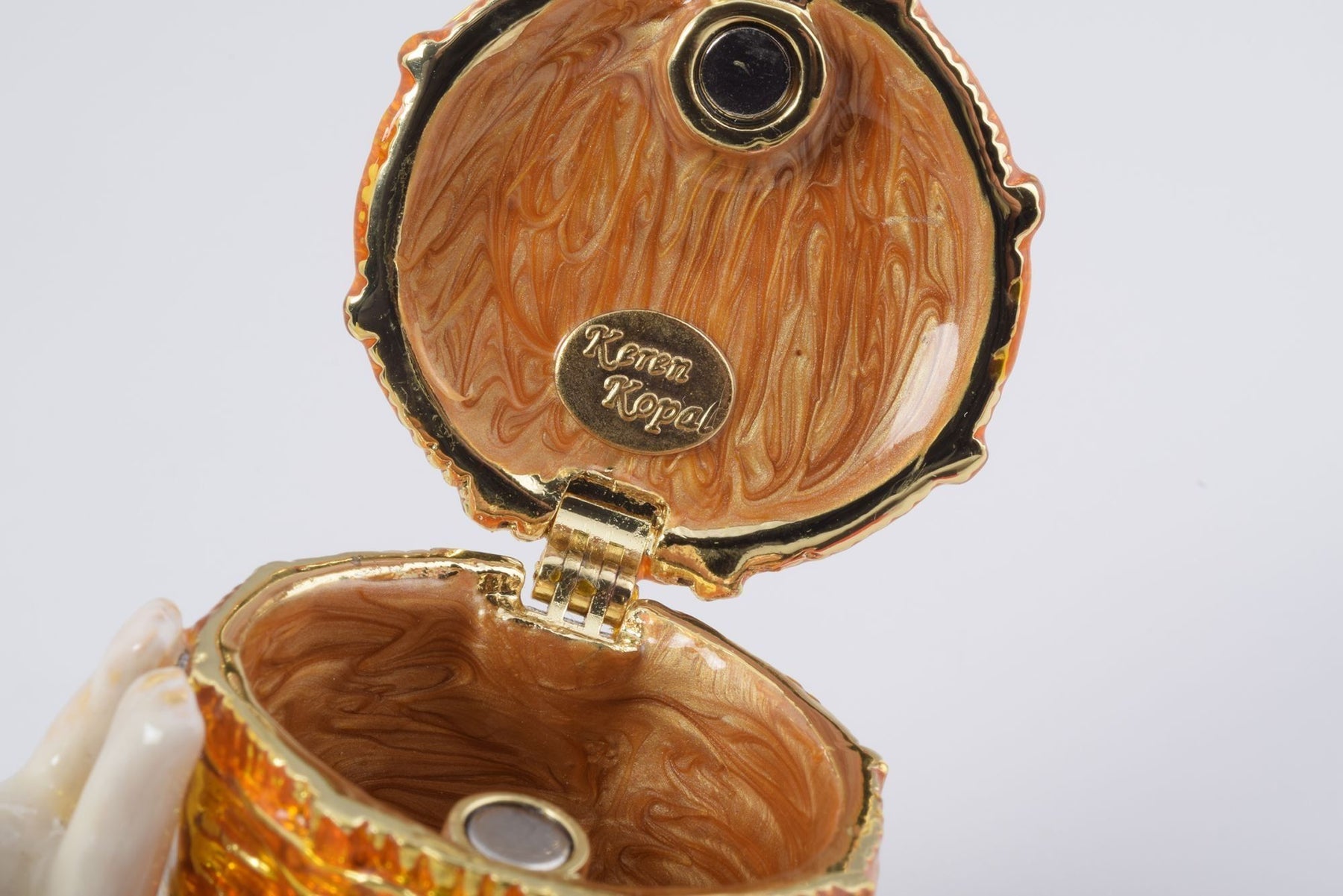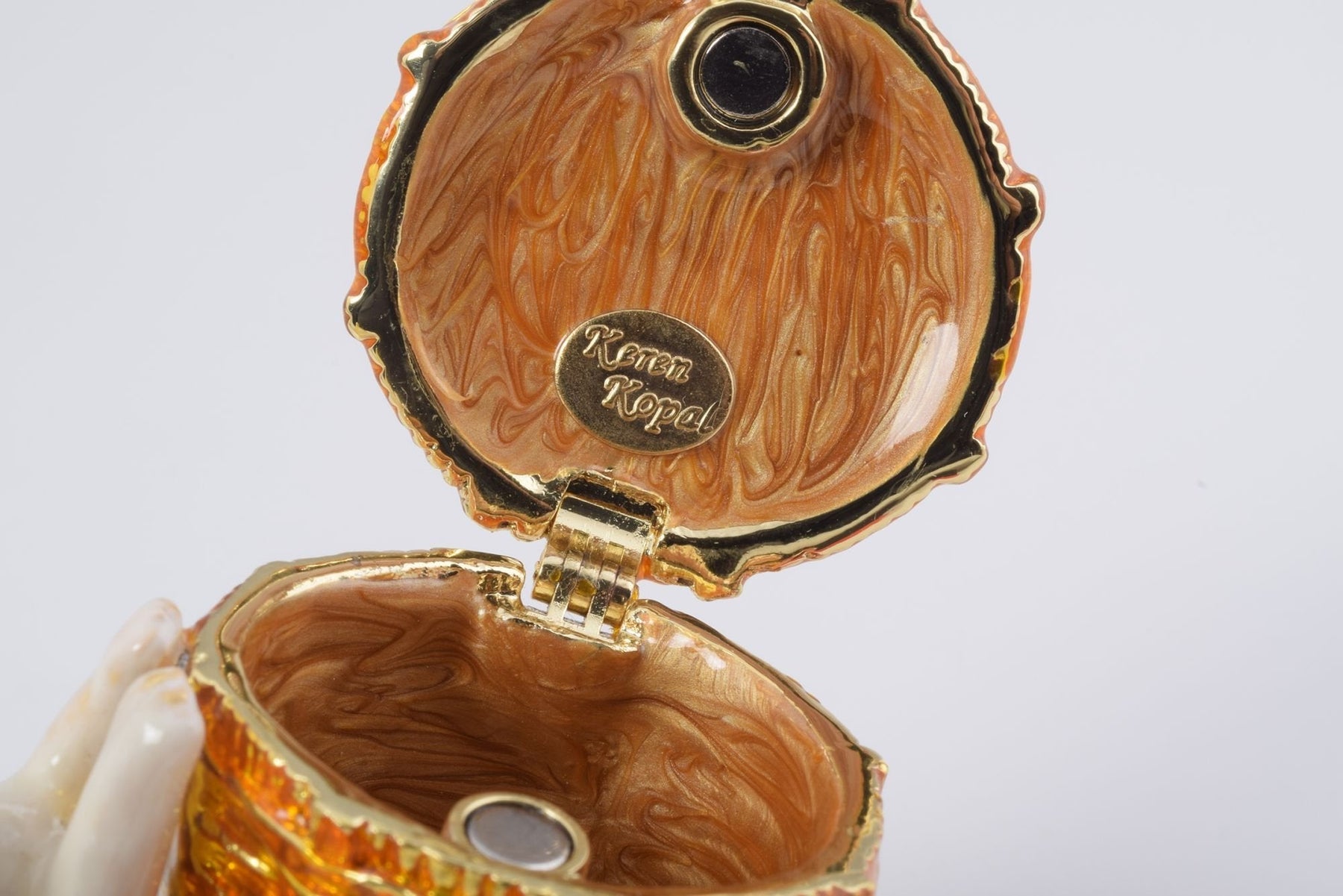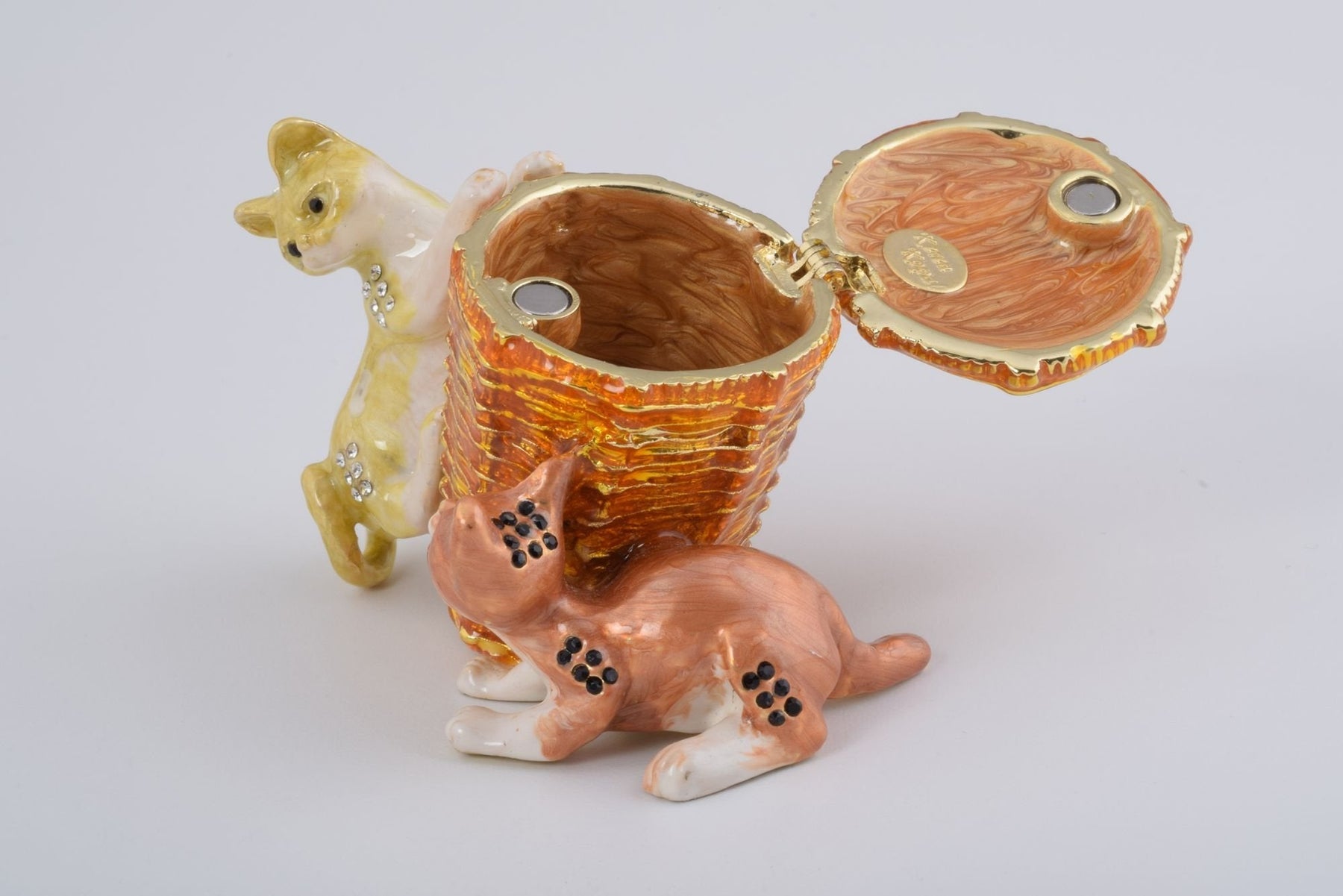 Cats Playing with a Basket
Enamel Painted Trinket Box
A delightful handmade Cats Playing with a Basket Trinket Box .
This piece is a unique one of a kind piece made for art lovers who get inspired by beautiful things.
Item Size:
Centimeters : H 5.1 x W 4.6 x L 7.8
Inches : H 2 x W 1.8 x L 3
• The piece has an imprinted stamp on the inside.
• Plated with 24K gold.
• Each crystal is handpicked and artistically placed on the piece
• The trinket box has a magnetic fastener to secure the closure.
• The item is shipped in an elegant black box.
• The item is painted by hand using a unique procedure that combines a distinctive enamel technique inlaid with Austrian crystals.