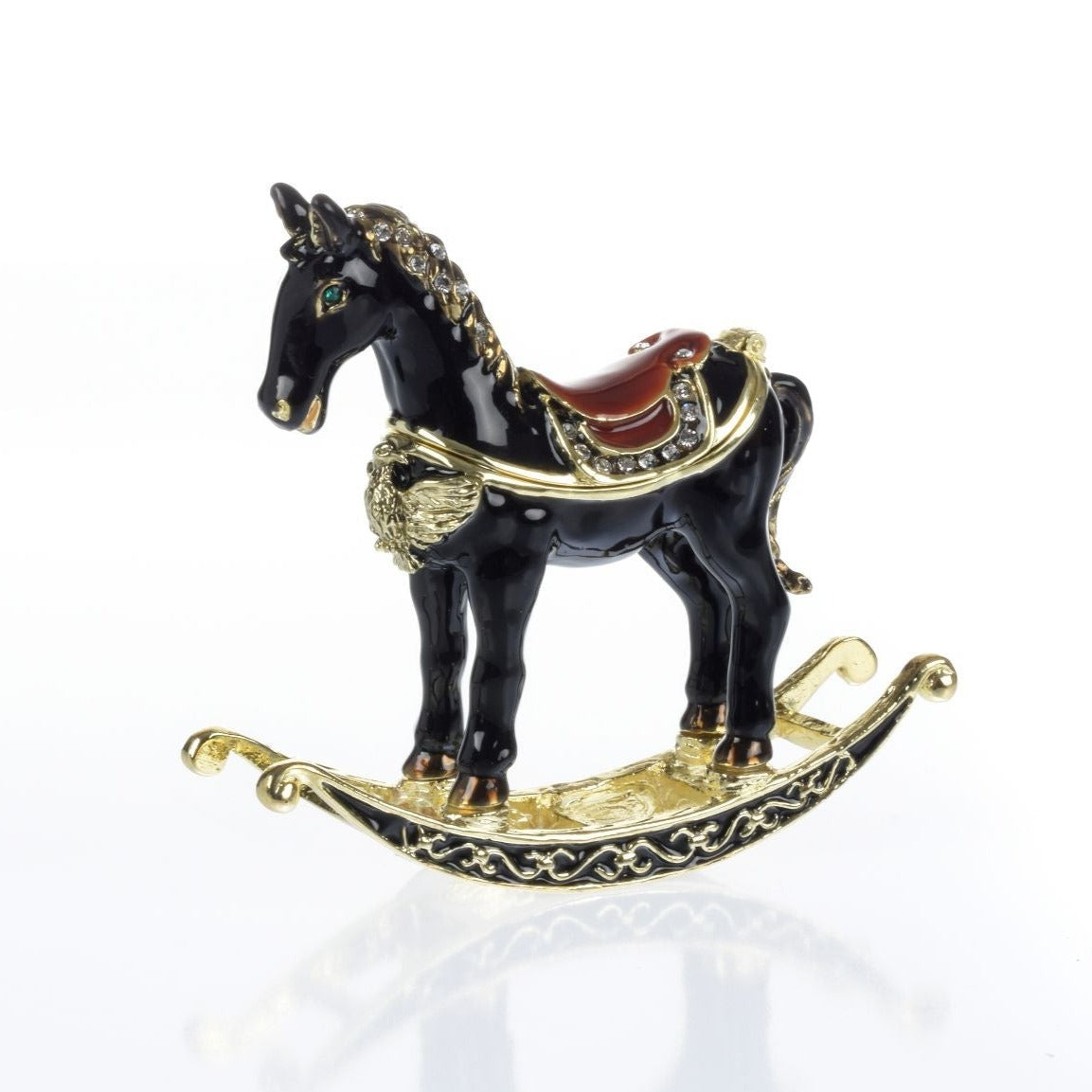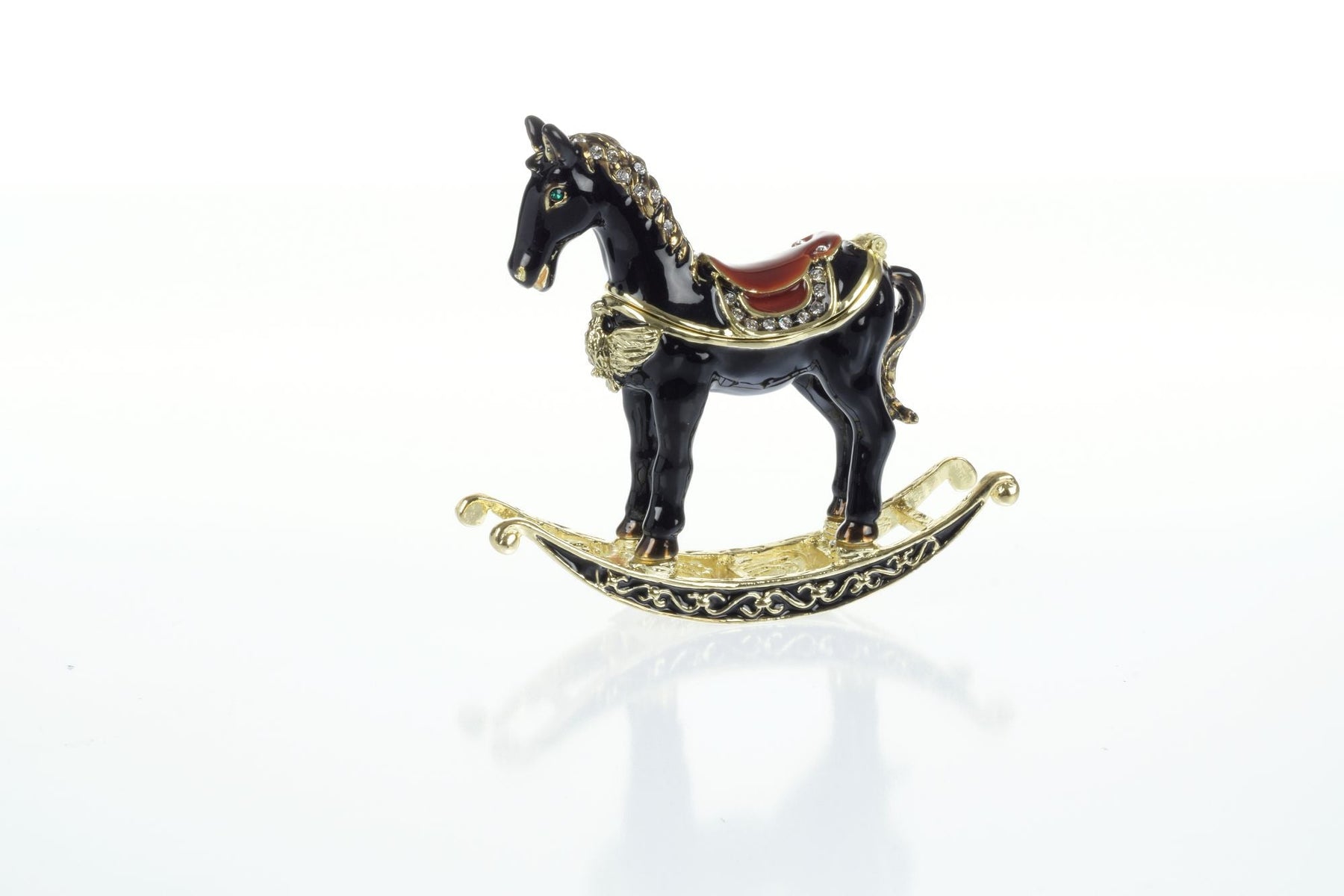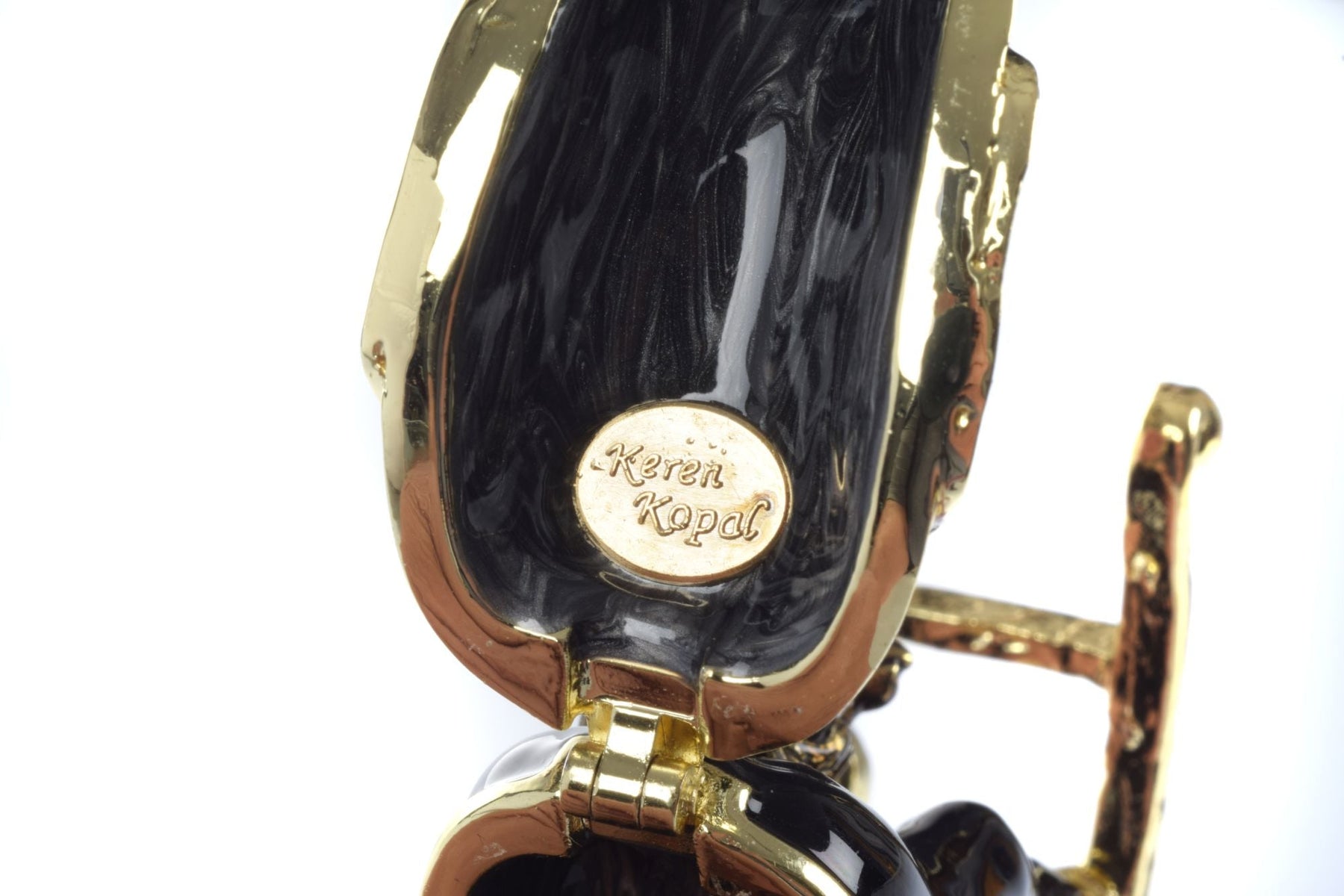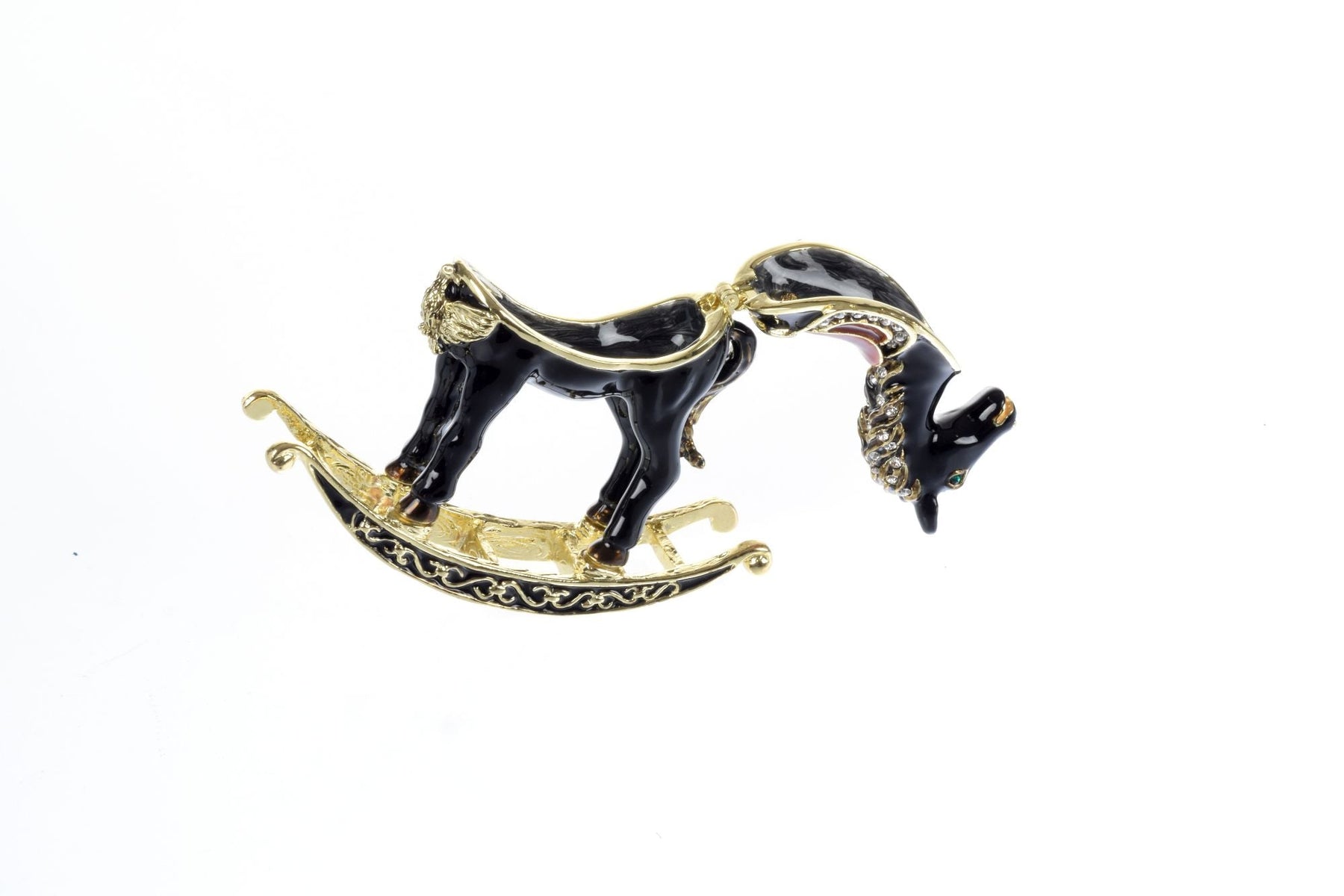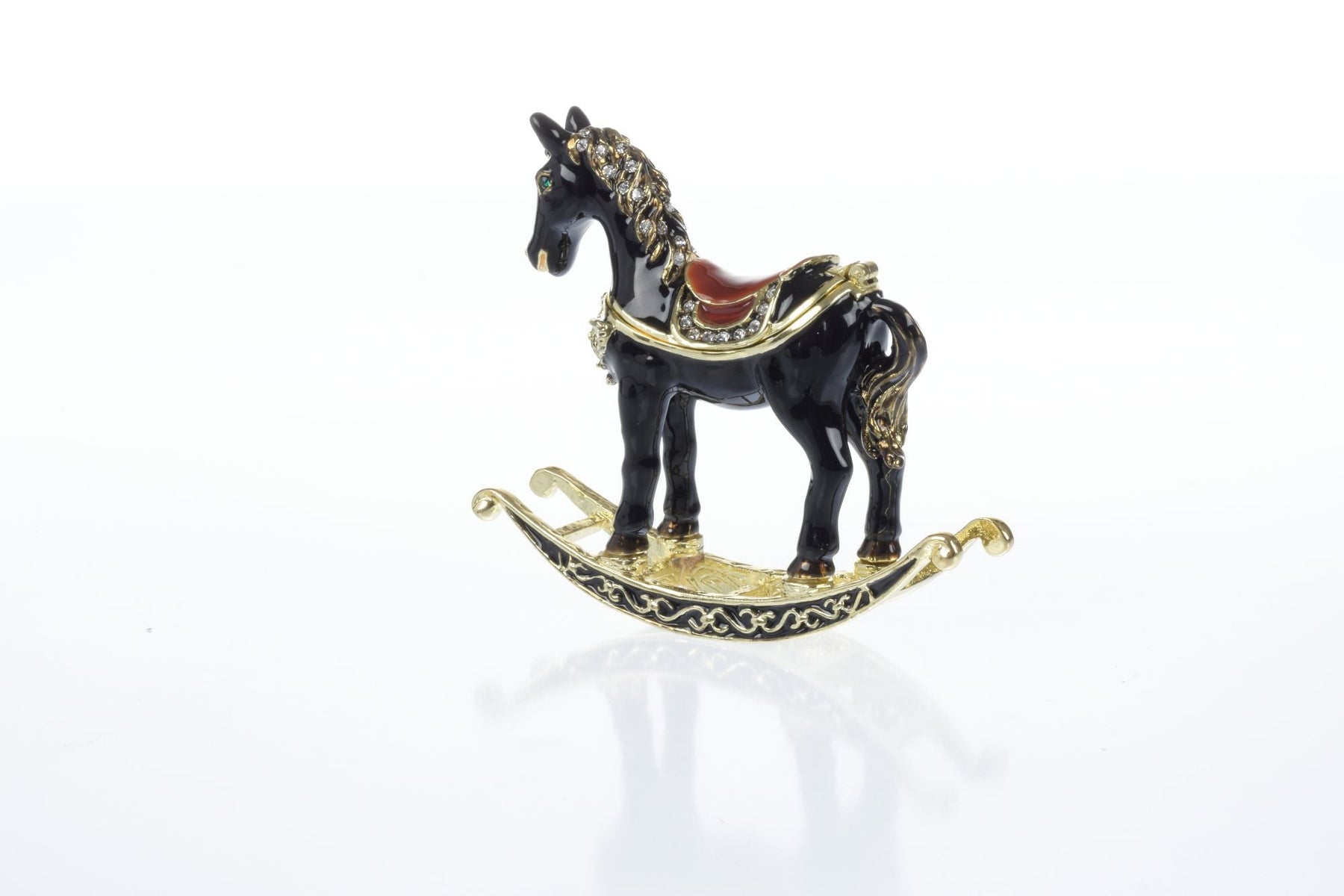 Black & Gold vinatage Rocking Horse Trinket Box
Black Rocking Horse Trinket Box by Keren Kopal

Item Size:
Centimeters : H 8.2 * W 2.5 * L 9.2
Inches : H 3.23 * W 0.98 * L 3.62

• Handmade by the artist Keren Kopal.
• Plated with 24K Gold or 925 Silver.
• Each crystal is handpicked and artistically placed on each piece.
• The trinket box has a magnetic fastener to secure the closure.
• Every Keren Kopal item is shipped in an elegant black box.
• Each item is painted by hand using a unique procedure that combines a distinctive enamel technique inlaid with Austrian and Swarovski crystals.